« More
The Silph League Arena
Arena Update
Sep 5, 2021:

The 2021 World Championship Group Stage Has Begun!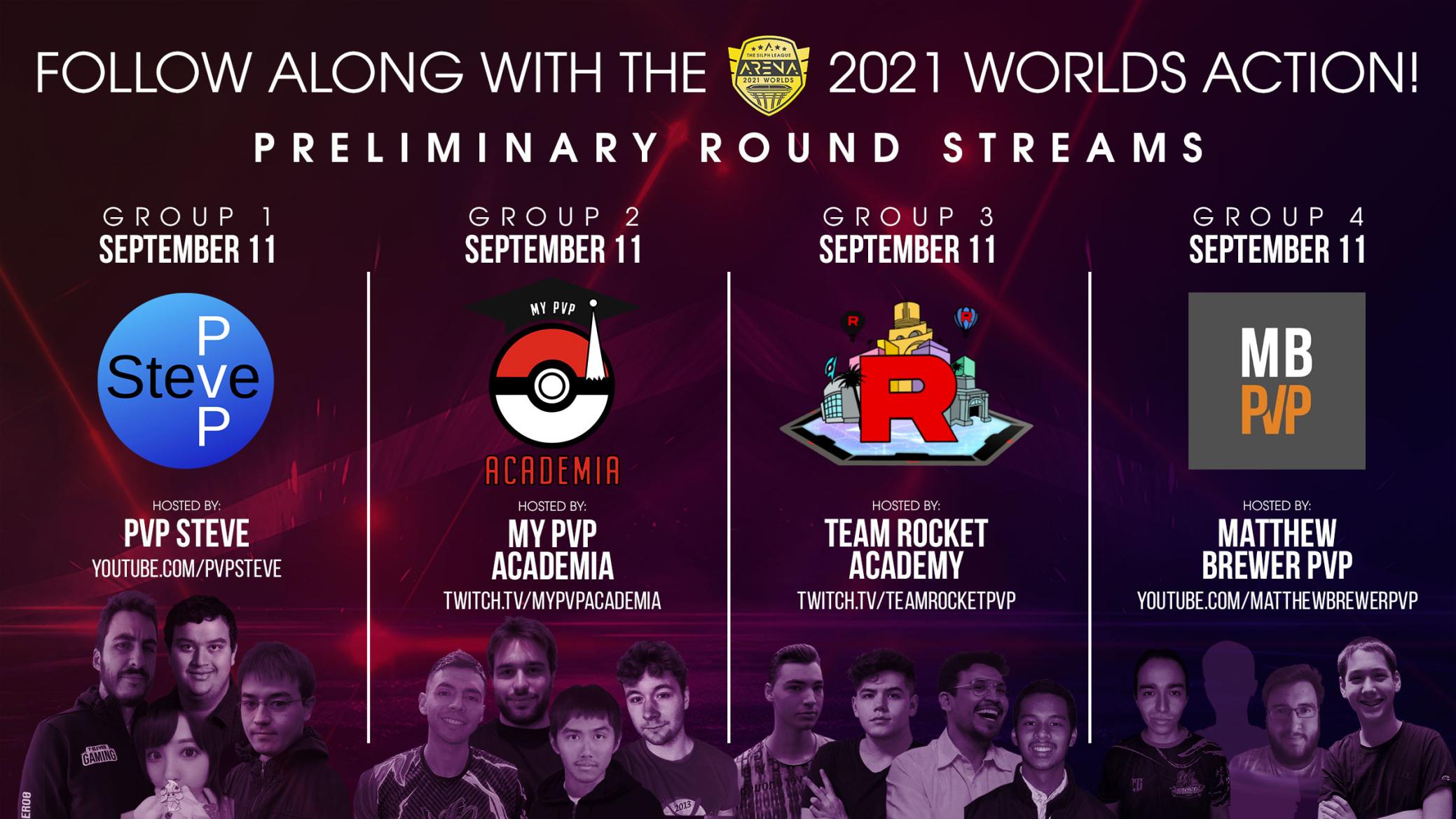 16 of the world's top battlers are competing for their chance at the World Champion crown – who will prevail? This week, the Continental Challengers will face off in the Preliminary Group Stage, with the top 4 advancing to the Finals on Sunday, 9/12. Here's what you need to know:
Preliminary Group Stage
The 16 Challengers have been split into groups of 4 for a Round Robin style bracket. The Group Stage will take place asynchronously between September 6th-10th. Each round will last 36 hours.
The winners of each group will advance to the Double Elimination Finals on Sunday, where they will face the 2021 Continental Champions!
The meta for the Group Stage will be Open Great League with the following bans (based on Great League Specialist usage data from Factions Preseason):
Venusaur, Lickitung, Chansey, Azumarill, Umbreon, Wobbuffet, Skarmory, Sableye, Medicham, Altaria, Jellicent, Alolan Ninetales, Galarian Stunfisk
Follow the Action
A recap of each group will be streamed on Saturday, September 11th. Times for each stream will be announced during the week.
Group 1 consists of Doonebug97, Stonecollection, yesterdaysan, and iomero0, and will be streamed by PvP Steve.
Group 2 consists of vaNNiii, RogerChen40, Baaby7rc, and Reis2Occasion, and will be streamed by My PvP Academia.
Group 3 consists of baw14maw, AndrewManjarrez, beeeach7, and Ieandrooo, and will be streamed by Team Rocket Academy.
Group 4 consists of Yerkoski, HotPoket777, DancingRob, and seekey01, and will be streamed by Matthew Brewer PvP.
« More