« More
The Silph League Arena
Arena Update
May 9, 2022:

The 2022 Regional Invitationals Locations List!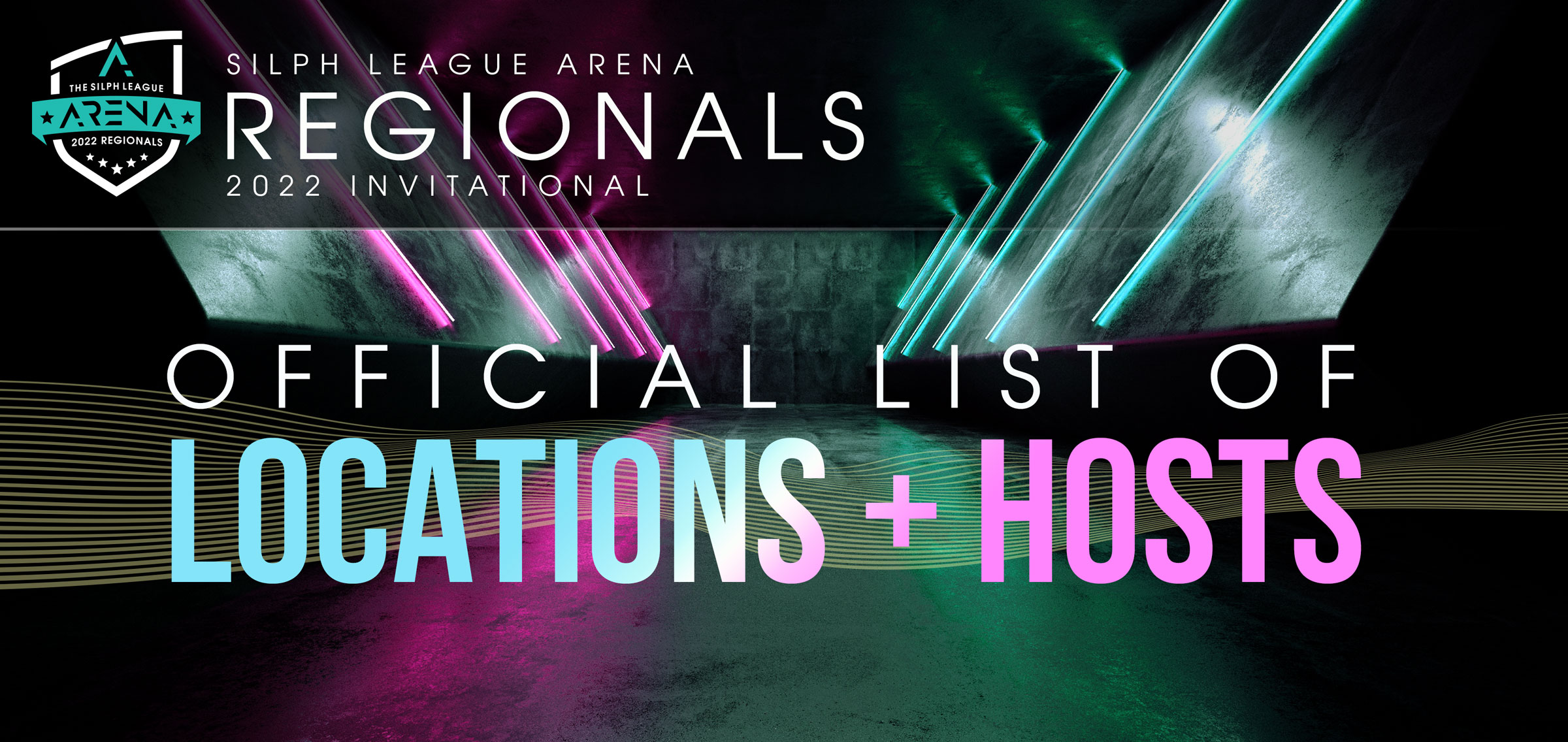 After reviewing applications from all over the world, we are proud to announce the official locations list for 2022 Regional Invitationals! In just about eight weeks, the fiercest competitors in the Arena will face off in their most intense contest yet!
The Arena Team has worked very hard reviewing each application to provide an Invitational in as many regions as possible. Locations were selected from a variety of factors, including local competitors numbers, location centrality, and whether communities in the area applied to host! While we couldn't select every community that applied, we are appreciative of each Organizer that was willing to volunteer to host in their areas.
Hosts recently received an update on their application status via a notification on Silph.gg. Accepted hosts were given a link to their Regional Tournament page in their Admin tab as well, where they can update the date/time of their tournament, add staff, and add information about their event.
Regional Hosts must have the dates and times for their event set no later than May 16th.
Remember: Competitor invitations will be sent out in the second half of May. Battle hard over the next few weeks to secure your spot!
---
AFRICA
ASIA
EUROPE
LATIN AMERICA
US AND CANADA
OCEANIA
« More