« More
The Silph League Arena
Arena Update
Jan 11, 2021:

See the newest Arena format in action during the All Star Invitational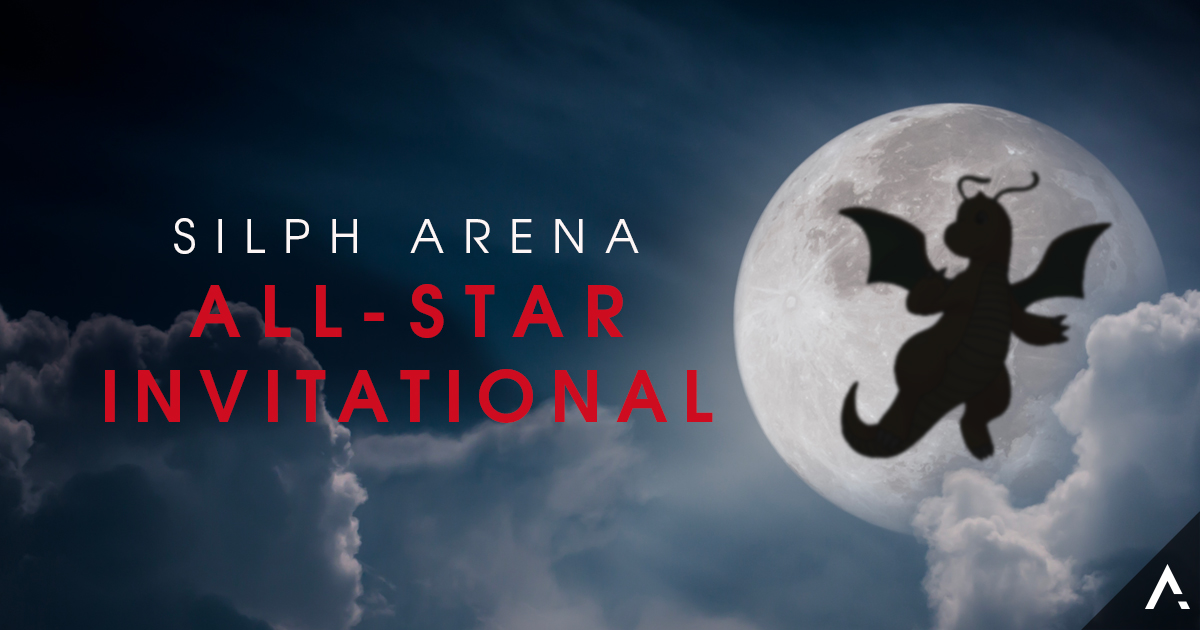 Dragonite has been hard at work, flying around the world and delivering special invitations to a select group of battlers. These competitors were chosen based on their PvP skills, creativity, and dedication to the community. Though there are many who fit that description, only 56 could be chosen to participate in this very special event.
All of the invitations have been delivered and the competitors have gathered to showcase a brand new format coming this winter. The 2021 All Star Invitational will premier the first ever Arena Teams competition!
All Star Format
The 56 competitors have been split by the Arena into 8 teams – each with 7 members. In the All Star Invitational, the teams will compete against each other in a single-elimination tournament!
But this wouldn't be a true Arena event without a fun twist! Each team member will fill a different "specialist" position, which will decide what meta they use to battle. The positions are:
Great League Specialist – open Great League, no restrictions
Ultra League Specialist – open Ultra League, but only one Legendary/Mythical Pokémon and one Starter allowed on your team
Master League Specialist – open Master League, but only one Legendary/Mythical allowed on your roster (Pokémon must be level 40 or lower, or 41 with Best Buddy boost)
Field Specialist 1
Field Specialist 2
Field Specialist 3
Field Specialist 4
The Great/Ultra/Master League specialists will battle in their respective leagues, but the Field specialists will use a special meta, called a Battlefield. For the All Star Invitational, all 4 will battle in the Floating City Battlefield (Ground, Flying, Steel, and Normal, with bans on Mythicals, Megas, Shadows, Regionals, G-Stunfisk, Skarmory, Altaria, Bastiodon, and Registeel).
During each round, competitors will battle in a best-of-3 match against the opposing team member in their corresponding position. The team with the most wins will advance to the next round.
Unlike normal Arena tournaments, specialists will be allowed to change their roster of Pokémon each round. However, they will be required to battle in the same position for the entire Invitational.
Invitational Timeline
The All Star Invitational will take place between January 17th and 24th, 2021. Teams will have 2-3 days each round to complete all of their matches. The team captains will draw lots to decide the tournament seeding.
| | | |
| --- | --- | --- |
| Preliminaries | Semi-Finals | Finals |
| Jan. 17 @ 00:00 UTC – Jan. 19 @ 23:59 UTC | Jan. 20 @ 00:00 UTC – Jan. 22 @ 23:59 UTC | Jan. 23 @ 00:00 UTC – Jan. 24 @ 23:59 UTC |
| 8 teams | 4 teams | 2 teams |
Catch the Action!
The Arena will be keeping the world up to date on all of the action over our various platforms, including Twitter, Facebook, Discord, and more! Each team is allowed to stream their own matches on their own channels. We will keep an updated list of any matches being streamed as they are shared with us – so keep an eye on our channels!
Meet the Competitors
Each team will decide their own team captain and name. Team captains will draw lots to decide tournament seeding, and will be responsible for coordinating matches with other team captains.
« More