« More
The Silph League Arena
Arena Update
Jun 3, 2020:

Announcing: The 2020 Continental Championships!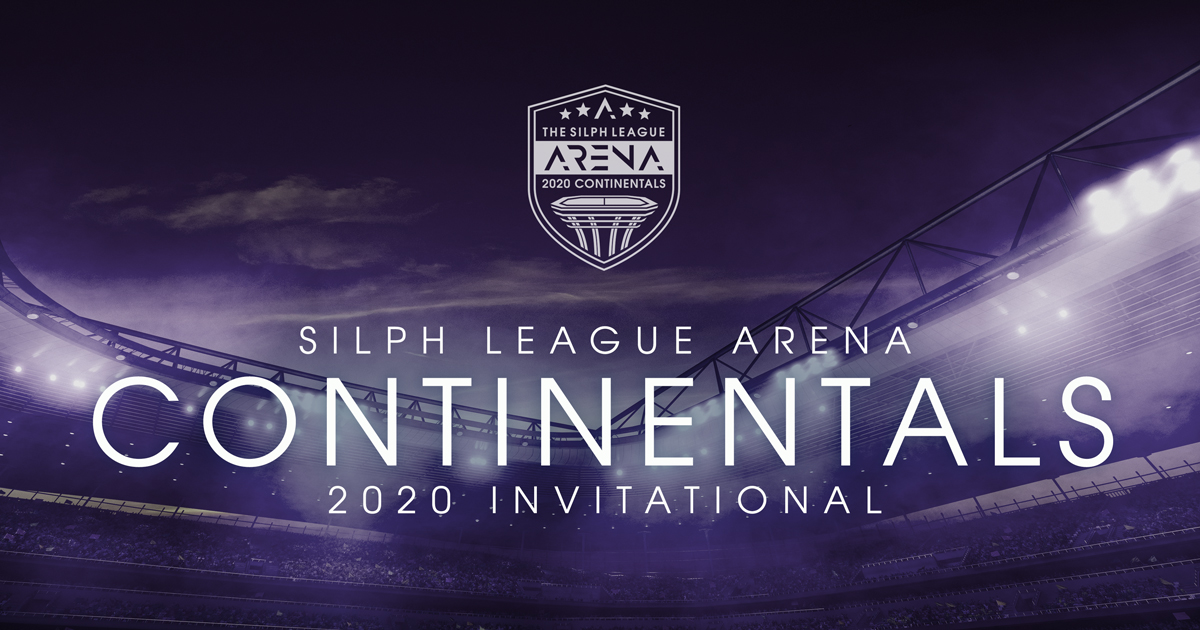 As we prepare to face down the powerful mystic forces in the Sorcerous Cup, many Regional Champions are eagerly awaiting their chance to compete on the world stage and win the seat of Continental Champion! Their opportunity will come soon enough, it's finally time to announce the 2020 Continental Championships!
Receiving your Invitation!
Qualified Competitors should read all information on this page closely:
Checking Invitation Status
To check if you've earned an invitation to the Arena's 2020 Continental Championships, log on to silph.gg and visit the homepage (click on the Arena crest in the site navigation). Invited competitors will see a red notification icon and a new "ALERTS" item in the site menu with their invitation when logged in.
Reserving Your Spot
All invitations contain a link to an RSVP form. This form must be filled out and submitted within 48 hours from when they were sent to reserve your spot in the Continental Championships. A valid email address is required to RSVP for this event.
If you reject your invitation, or fail to RSVP before the deadline, there is no way to get it back! Be sure to send in your form ASAP!
After the deadline has passed, any Regional-based invites that have been rejected or not-answered will be passed to the next qualified competitor from that Regional event. The recipient will have 48 hours to accept or reject the invitation. If it is rejected again it will pass down one more time to the next qualified competitor, who will also have 48 hours to respond. If the invitation is rejected again, it will not be passed a third time.
Only Regional-based invitations will be passed to the next competitor, no other invitations will be cascaded or given to another competitor.
As a reminder, invitations will be sent based on the following:
Regional Champions: The Champion from each event in the 2020 Regionals will receive an invitation.
Top Competitors from Large Regionals: Additional Regional Representatives will receive invites from large Regional events.
Top your National Leaderboard: The #1 competitor on each National Leaderboard (as on May 1, 2020) will earn an invite.
Global Rank Cutoff: A (very) small number of competitors above a certain rank on the Global Leaderboard will be invited.
Battle Tower Champions: Winners of special Battle Tower tournaments will earn an invite.
Season 1 Continental Champions: The winners of the Season 1 Continental Championships will receive an invite.
Wildcard Tournament Winners: The Arena will be hosting limited Wildcard Tournaments prior to the Continental Championships and the winner will be awarded an invite. Click here to learn more about the Wildcard Tournaments!
Accepting the invitation is a commitment to compete in your Continental Championship. Competitors will be vetted and may be asked for information to verify their location prior to the event. Those found attempting to misrepresent themselves will face punitive action.
Conquer Your Battleground!
Continental Championships will be held remotely in four regions around the world: North America, Latin America (Central and South America), Europe (including Africa), and Australasia (Australia, New Zealand, and Asia). The Championships will have a special meta unique to this event, click HERE to learn more!
Each event will have two phases:
Phase 1: Preliminary Swiss Rounds
The invited competitors will compete in their respective Continentals in a large Swiss-style tournament. Each Continental's Swiss tournament will be scheduled as follows:
Continental
Latin America
Europe
North America
Australasia
Date
July 4, 2020
July 4, 2020
July 11, 2020
July 11, 2020
Time
12:00pm CLT
(UTC-4)
12:00pm CEST
(UTC+2)
12:00pm CDT
(UTC-5)
12:00pm JST
(UTC+9)
Phase 2: Double Elimination Finals
The top 8 competitors from each event will move on to the Final Rounds of their respective Championship. They will face their opponents in a double elimination style bracket to determine the Continental Champion from each region! The Finals will be held on a different weekend from the Preliminary Rounds.
Continental
Latin America
Europe
North America
Australasia
Date
July 18, 2020
July 18, 2020
July 18, 2020
July 18, 2020
Time
1:00pm CLT
(UTC-4)
1:00pm CEST
(UTC+2)
1:00pm CDT
(UTC-5)
1:00pm JST (UTC+9)
You can follow the progress of each round live through Twitter, Reddit, and on our Discord server!
The Champions from each Continental will meet in August for the first ever Silph Arena World Championship!
« More