« More
The Silph League Arena
Arena Update
Jan 11, 2021:

Gather your team, Arena Factions are here!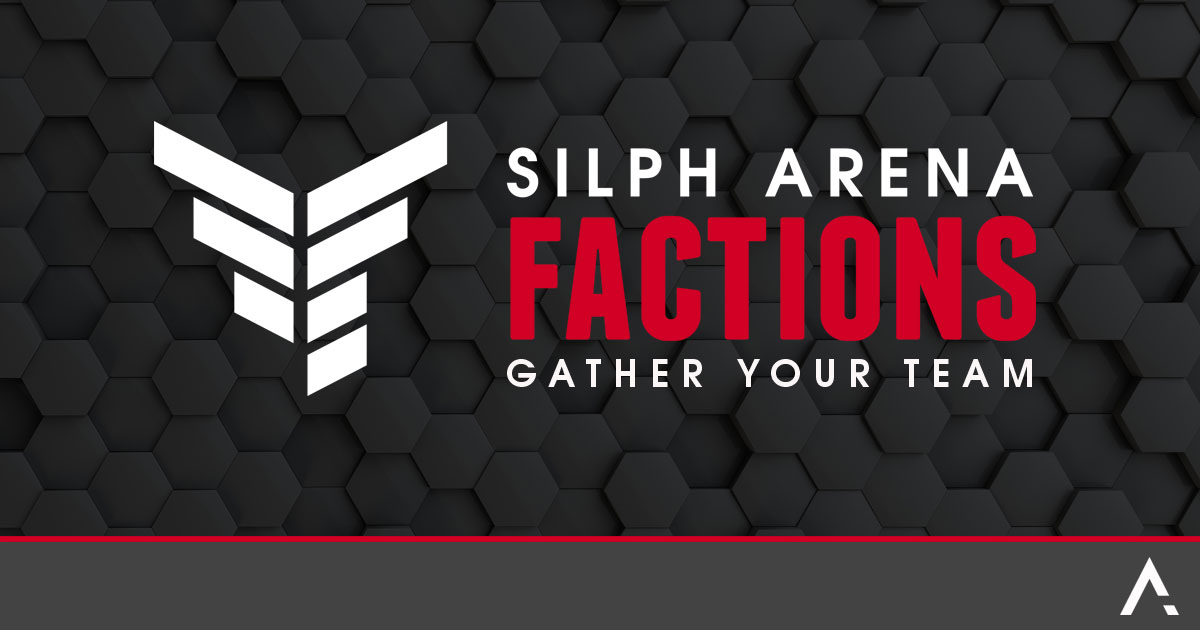 Just two years ago, trainers around the world took their first steps on their journey to become the Very Best. They built countless battle teams and honed their skills, transforming local parks and gathering places into splendid Arenas to showcase their abilities.
But in February 2021, the landscape of PvP will change forever. The path towards the pinnacle of Pokémon PvP will no longer be walked in solitude. It's time to gather you squad – team competitions are coming to the Silph Arena! Introducing…
Silph Arena Factions
Factions is a team-based PvP league separate from the standard Silph Arena PvP Season. Rather than being hosted by local communities, Factions will be directly organized by the Arena. Competitors will gather a team of seven members, plus one substitute, and battle against other teams in a brand new team format! Participating in Factions will have no impact on your Arena Global Ranking.
Want to see the Factions format in action? Check out the All Star Invitational happening later this month!
Rosters, Fields, and Specialists
Each team will have eight members total – seven to fill a "specialist" position and one to serve as a substitute. Each position will be assigned a separate meta. The seven positions are:
Great League Specialist
Ultra League Specialist
Master League Specialist
Field Specialist 1
Field Specialist 2
Field Specialist 3
Field Specialist 4
The Great/Ultra/Master League specialists will battle in their respective leagues (with a few restrictions), but each Field Specialist will compete with a special rotating meta called a Battlefield. Competitors will battle in a best-of-3 match against the opposing team member in the same position. The team with the most wins is declared the winner!
League Format
The Arena Factions league is open to all, simply gather your squad and prepare for battle! Teams can expect to battle two opponents each week. As the seasons progress, teams will be organized into tiers based on skill level and past records. More information is coming soon, including how to sign your team up, season layouts, and more!
---
The Silph Arena Factions opens the door to a whole new level of PvP competition. We are excited to share this new format with you and can't wait for all of the amazing battles to come!
– The Arena Team –
« More