« More
The Silph League Arena
Arena Update
May 2, 2019:

Congrats to the Season 1 Regionals Competitors! (Plus, Important Arena Updates)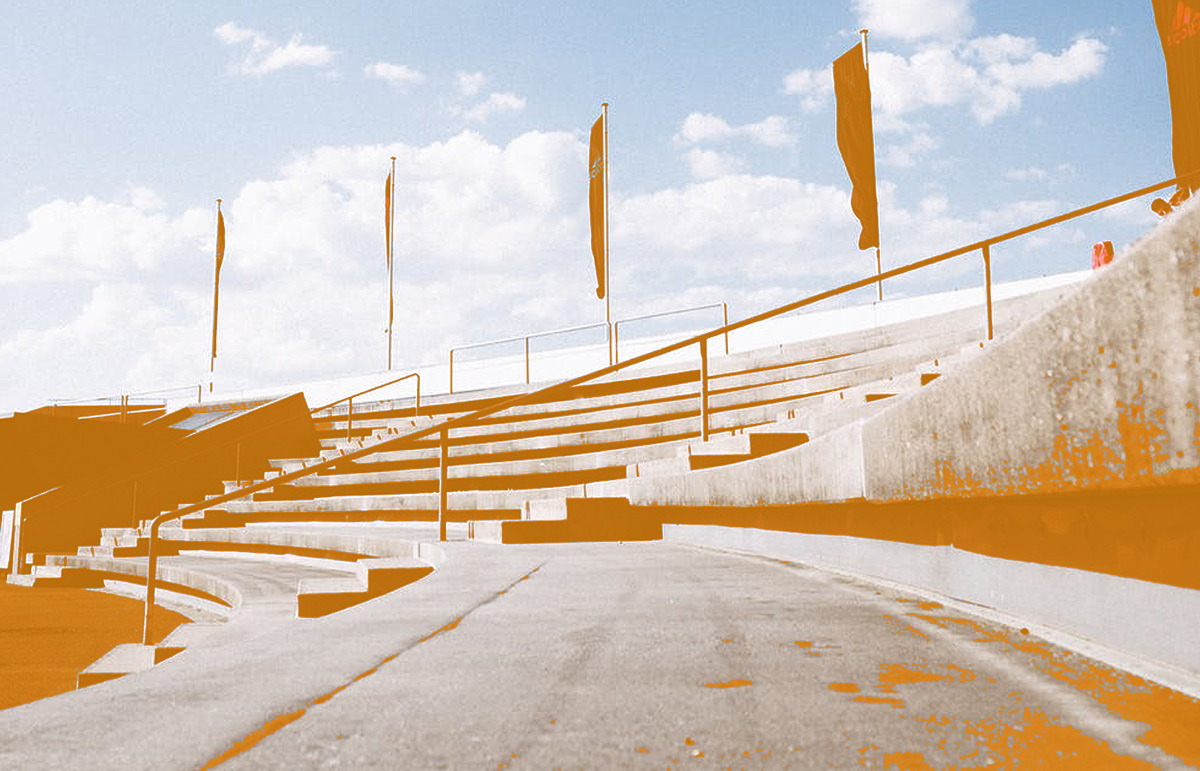 As May's Nightmare Cup opens its jaws to challenge competitors in a diverse new meta full of Psychic, Fighting, and Dark-type foes, many of the Arena's competitors have been anxiously watching their rank on the new Leaderboard. That's because Regional Invitationals are just around the corner!
Last night, the first wave of invitations went out to qualifying competitors who had conquered 32+ person tournaments or had ranked above the global ranking cutoff for Regionals. (Recipients can find their invite in their email inbox and on silph.gg in the site navigation after logging in.) Hot on its heals, the second wave of invites will be heading out in the next day or so to Community Champions (those atop leaderboards of communities who have hosted 3 or more Cups)! If you've had an issue with your Arena account and feel you might qualify for Regionals, wait for the second wave, then reach out to team@silph.gg and we can see what can be done.
Also note that support requests are still being worked through this week. Additional invitations will be sent out to those whose resolved issues qualify them over the next week. But know, only a minority of competitors in the Arena qualify for Regionals each Season.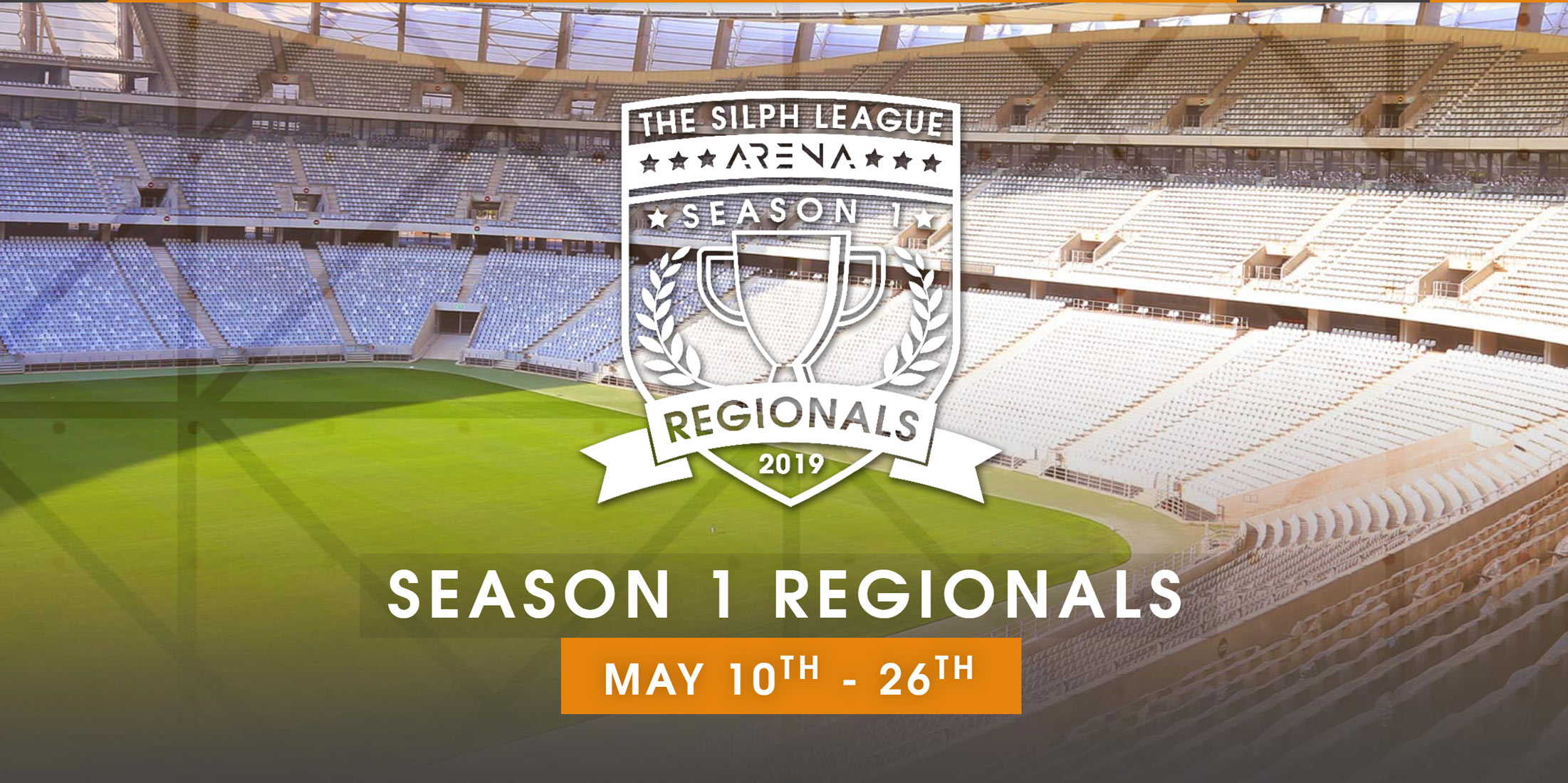 Despite the condensed timeline of Season 1 due to an unexpectedly early GO Fest schedule this year, we now have 190 locations where Regional Invitationals will be held from May 10th – 26th! Best of luck to the Season 1 crop of battlers – we hope to see you at the Arena's world championship finals in Dortmund, Chicago, and Santiago, Chile this summer!
---
What's New?
As seems to be the new 'normal' for the Arena team, there's a lot going on! Here's the most important information competitors should know:
1. Leaderboard Rank Re-Calculation
It's only been 8 days since global Leaderboards, Rank, and Player Tiers went live in the Arena. But in that week, the Arena team has been cataloging and resolving bugs and imbalances in our ranking algorithms non-stop. You may notice global ranks have been shuffled – a lot! We've frequently mentioned this is our inaugural season – and we're in public beta. (We aren't kidding!)
[Fix] Cup Weight Opt-Out: Patched + Opt-Outs Reset [Important!]
8 days ago a new feature was added to Cup registration that allows you to 'opt out' of a Cup receiving your one 10x monthly weighted rank impact. Unfortunately, this feature did not function reliably and that data was muddied and largely incorrect. We have reset ALL opt-out preferences to weight the first Cup of the month as had been done historically. Moving forward, it is now functioning properly. However, if you attempted to opt-out of a weighted Cup in the past 8 days and now have an incorrect Cup weighted, email team@silph.gg and we can fix you up.
[Re-Balance] Player Tiers Re-balanced
A bug was inadvertently awarding too much rank gains to competitors with a low number of battles, propelling them ahead of peers in some cases. This has been resolved, and most competitors in the Trainer and low Rival Tier will notice a big difference. The new balance is much more accurate at ranking performance.
2. Post-Mortem on Server Lag & Outage Event Last Sunday
On Sunday April 28th, the Arena suffered roughly 90 minutes of outage and lag. The combination of the new Leaderboards update and all-time peak traffic put unexpected stress on the database server and load balancer. We have implemented a more robust loadbalancer deployment, but further database optimizations and caching solutions are in the works to prevent similar issues moving forward. We were crushed to see our infrastructure fail us all during one of the busiest tournament days in the Arena's history – there's nothing worse than waiting for a page to load mid-tournament! Thank you to everyone who was been patient with the team as we iron these issues out.
3. Pairing Algorithm Update
Round 1 Pairing
As global player rank has begun to stabilize, so too has its potential to help more intelligently seed the Arena's tournaments! A major update is rolling out this week (hopefully tomorrow) that will change how Round 1 is seeded. This update will change from adjacent pairing (ie, 10v9, 8v7) to slide pairing (a.k.a. cross pairing) – 10v5, 9v4, 8v3, etc.
While each type of pairing system has pro's and con's in both contexts of providing rank gain opportunities and having fun, the cons of adjacent pairing are accentuated in Swiss (and have also made for more a boring time for many tournaments). Cross pairing will allow the best players to have greater likelihood of facing-off at/near the end of the tournament, will prevent a repetitive first-round in communities with the same group playing each month, and have a few other benefits.
Avoiding Repeat Matchups
This pairing algorithm update also includes changes that result in a steep decrease in duplicate/repeat matchups in a tournament. These are something we all wish to avoid as much as possible. Let us know what you think of the new algorithm at your Nightmare Cup!
4. Millions of Patches, Patches for Me
Here's a round-up of smaller issues resolved in the past few days:
Fix Travelers Card to match Leaderboard rank position perfectly
Fixed 'squashed' Pokemon images in Tournament History and rosters
Properly reflect Tournament rank status on Admin pages and RSVP page
Restored competitors count to RSVP pages
Added extra warning prompt if attempting to conclude tournament while unreported matches linger
More Daylight Savings Time fixes
Extend tournaments visibility on Map to 12 hours past start time if not officially started
Added 'Get Directions' link to tournaments on Map
And many more…
5. June Cup Gear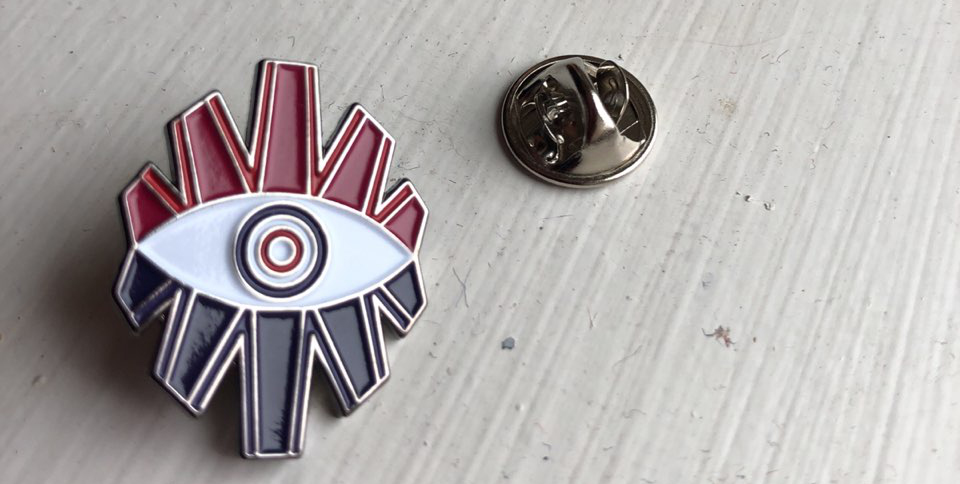 Thanks(?) to the fact that the team was tied up finalizing Regional invites, we haven't yet closed June pre-orders for Cup prize items: pins, stickers, and buttons. If you are a community leader and want in on the June manufacturing batch, we'll leave the pre-order open for a few more hours today. But hurry! Orders are going to the manufacturer soon: https://gear.silph.gg
« More