« More
The Silph League Arena
Page
Jul 1, 2022:

FSPN - APAC - Bout 7 Cycle 1 Season 2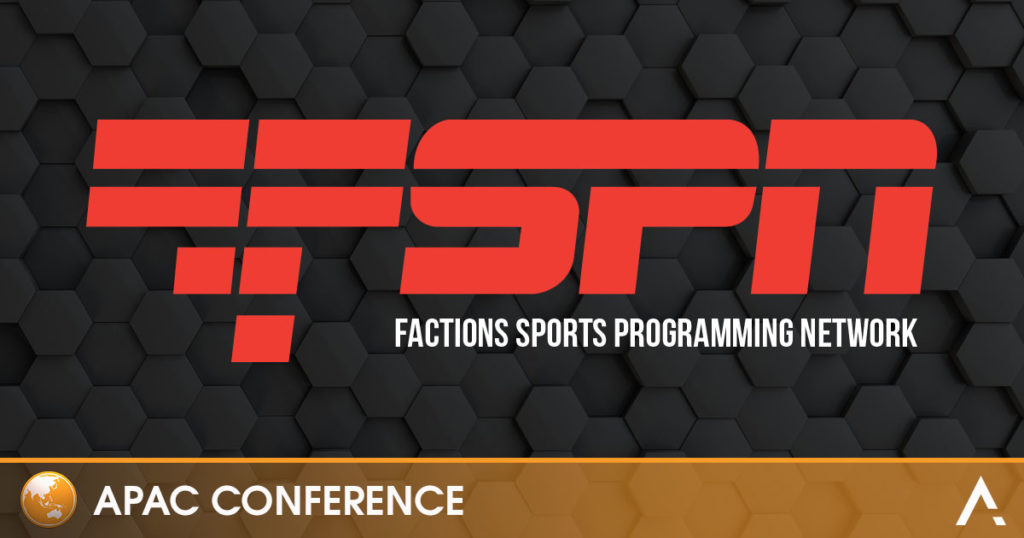 Author: Menomorphus
New week, new bout and new matchups ahead. Teams are fighting to survive, to stay on top or to get to the very top. These last 3 weeks will be extra tight and difficult for most teams since we are approaching the end of our first cycle. Who will win, get demoted, promoted, stay on top, let's find out step by step in these last 3 bouts, starting now.
WHAT HAPPENED IN BOUT 6:
---
Emerald
THE METAL RAPTORS VS GAMEPUBLIC OF KOREA
The Korea has done it, beating Raptors for the first time with a crushing 13-8 score. Metal Raptors fell down to the 3rd place, but still tied with 4-2 record wise with Hi Auntie N Kee and Milk Tea Pui Pui, while Gamepublic of Korea is 3-3 right now, 6th place with 62 battles won.
HQ DEWS & GONGS VS PIKA BLINDERS HQ
Battle of the HQ, two HQ teams going at each other, it was a close one. However, in the end Pika Blinders HQ stood above Dews & Gongs in this epic rivalry showdown winning the bout 11-10. Pika Blinders HQ are 3-1-2 record, 5th place in the cycle while HQ Dews & Gongs are 2-4, 8th place and should be looking to avoid the demotion in these next couple of bouts.
LIMPEH LIONS VS HI AUNTIE N KEE
At the start of the cycle, Limpeh Lions were considered one of the favourites. Hi Auntie N Kee weren't considered strong favourites, however, now the roles are reversed. Limpeh Lions lost this bout 15-6 to Hi Auntie n Kee, Luckyboy losing his fabulous 15-0 winstreak this bout, nothing is going their way. Limpeh Lions are 3-3 while Hi Auntie N Kee are the best team in Emerald or in APAC in general with 4-2 record and 75 battles won, however, couple of teams are tied record wise with Hi Auntie n Kee, next few bouts will be close.
Diamond
BANDUNG UNITED VS BORN FROM ASHES
Born From Ashes dismantles Bandung Unite really well this time, 13-8 score, Born from Ashes are currently 1st place with 5-1 record while Bandung United is at 8th place with 2-4 record, looking to avoid that demotion in next few weeks.
THUNDURUS DOWN UNDER VS THE VALLEY LESPAUL
The thunder has struck THE VALLEY LESPAUL to take over this bout. 10-8 the final score between these two teams. Thundurus down Under is 3-3 right now and 6th place in the diamond, finally stepping over their ridiculous slump they had before. THE VALLEY LESPAUL is 2-4 right now, 7th place in the Diamond tier, looking to secure spot over the next few weeks.
WAN KEAW PIKACHU VS SAC AND THE CITY
Wan Keaw Pikachu bounces back in a win against Sac and the City with a 13-8 win, Wan Keaw Pikachu is 3-3 in the cycle with a 5th place, still looking for that promotion while Sac and the City looking to avoid that demotion with 2-4 record while being 9th place in the Diamond tier.
Platinum
JINCHURIKIS VS SINGAPOREAN LUNATONE
Singaporean Lunatone barely runs away from Jinchurikis. When the series were back and forth, SerranoPepper54 gave the huge blow to Jinchurikis with that 3-0 win, making it 12-9 victory for his team. Singaporean Lunatones are 4-2 while Jinchurikis are 3-3 right now.
RAIDER KELAPA DUA VS GARUDA GO
Finally, after such a break, Raider Kelapa Dua wins their first bout 12-9 against Garuda GO. Their strong performance by their field specialist helped them out to win this bout. Raider Kelapa Dua is 1-1-4, 7th place while Jinchurikis are 3-3 in this cycle, still relaxing at 6th place.
SINCEREATEA VS VIZAGOONS ELITE
There isn't much to say about this bout. Yes, Vizagoons made it super interesting, but SincereaTea just ran away with 14-7 win. SincereaTea is 6-0 in this platinum tier, looking like strong favourites to conquer it all while Vizagoons are chilling in 5th place with 3-3 record.
Open
TASSIE TIMBURRS VS NOIDA RAMPAGE
Du3sy and his crew sails past NOIDA RAMPAGE calmly and easily. One of the closest bouts they had this cycle, but that wasn't enough for Timburrs to struggle even a bit. 12-9 score between these two teams and Tassie Timburrs theorically secured the 1st place in Open tier. NOIDA RAMPAGE is 4-2 with 72 battles won, in the 3rd place currently.
SINISTER X ELITE VS ASHES UNIFIED
Ashes Unified finally gets out from their slump, winning this matchup 11-10, every point did matter a lot, didn't it? Ashes Unified are currently 4-2 with 7th place in the Open Tier while Sinister x Elite are in 9th place, still there is a lot of time for top 4 finish.
This week on APAC:
---
Oh boy, there is a lot happening here. Metal Raptors losing 2 bouts in a row caused a huge shift in Emerald tier. Diamond tier has 4-5 teams fighting over 3 spots to promote to Emerald and 5 to stay in this Diamond tier. As boring as Platinum tier looks like, 4 teams are trying to climb to 6th place to survive, but needing 3 wins in a row to survive and that's with Jinchurikis and Vizagoons losing all their bouts. If Jinchurikis and Vizagoons win their next bout, they are staying in this platinum tier. On other side of it, 4 teams are fighting for those 3 spots to get promoted to Diamond. Open tier is super stale, Tassie Timburrs dunking on everyone in it, however there are like other 8 teams fighting for other 3 spots to get promoted to Platinum. The new 4 batch of teams in Platinum, it will be fun to watch next cycle.
Emerald
Pika Blinders HQ 3-1-2 (63-62) vs Gamepublic of Korea 3-3 (62-63)
One of the key matchups for both of these teams. Emerald tier is looking super rough right now. A loss for Gamepublic of Korea would make them 7th or 8th even on the standings, that is if some other teams wins in it while Pika Blinders HQ could be chilling with their record. Honestly, never thought that Gamepublic of Korea would be in danger of demotion while Pika Blinders relaxing in this tier. Some top quality battles are coming from these two teams this week, can feel it.
Crimson Tigers 1-1-4 (53-72) vs HQ Dews & Gongs 2-4 (65-60)
Two teams looking to survive in Emerald. Crimson Tigers being 4th best team in APAC last season, now putting up disappointing performances across the board, losing some close bouts left and right, while HQ Dews & Gongs aren't so disappointing, wins over some top notch teams gave them a fighting chance in this tier. Whoever wins, will take a huge step in this Emerald tier to survive.
Hi Auntie N Kee 4-2 (75-51) vs PH Brave Birds 4-2 (60-66)
Two top teams fighting over the spot to go up in standings. Hi Auntie N Kee are on 4 bout winstreak, different team indeed since end of bout 2 and PH Brave Birds are also bouncing back after bout 3 and bout 4 losses. Last time these two teams played, Hi Auntie N Kee easily ran past PH Brave Birds with 13-8 score, will this time gonna be the same?
Diamond
TSwift Fan Club 4-2 (76-50) vs Thundurus Down Under 3-3 (59-67)
The rocking thunder, lights up the sky. Thundurus Down Under looking to survive this cycle and their next obstacle to spark down is TSwift Fan Club. Even thought TSwift Fan Club is more or less struggling, lost last 2 out of 3 bouts, they are still looking like one of the top teams in this Diamond tier. Will Thundurus Down Under be able to overcome this obstacle, or will TSwift Fan Club get a grip and get out from this slump?
Your Bag is Full 5-1 (71-51) vs Bandung United 2-4 (54-72)
One of the best teams in Diamond tier against Bandung United, a tough battle awaits for both of these teams, especially Bandung, a team that should be looking for a way to beat them and to stay out of demotion place if they want to stay in the Diamond tier for longer period of time. A win for Bandung United could heavily change their placement.
Vellore Victorybells 4-2 (66-60) vs Indo Emerald 0-6 (48-78)
Indo Emerald having tough cycle overall, Vellore Victorybells bouncing back pretty hard to win against TSwift Fan Club, looking to prolong this winstreak and have a chance at Emerald tier next cycle, however, suprises can happen.
Platinum
Delhi Darmanitans HQ 5-1 (74-51) vs Jinchurikis 3-3 (58-67)
One of the teams that I actually didn't expect to pop-off during this cycle especially, Delhi Darmanitans are on monstrous 5 bout winstreak, dropping only a bout to SincereaTea. Jinchurikis aren't in any danger right now but should be on a lookout to win this bout to secure themselves for the next cycle. It will be tough to beat Delhi Darmanitans, but its possible.
VIZAGOONS ELITE 3-3 (62-64) vs GARUDA GO 1-5 (49-76)
A huge bout for both teams, a loss for Garuda would mean dropping out to open tier while a win for Vizagoons would mean securing a spot in Platinum tier for the next cycle.
SincereaTea 6-0 (87-36) vs Indian Titans Elite 5-1 (87-39)
Best teams in the Platinum tier, a classic between these two teams. If the only team that can stop SincereaTea right now, is Indian Titans. Last time when these two teams played, Indian Titans Elite won 11-10 over SincereaTea to snap 3 bout winstreak. Fun fact, SincereaTea has only 1 factions loss throughout entire history of them competing. Will Indian Titans Elite repeat the history? Or will SincereaTea make a statement that they are the best team of Platinum tier?
Open
This is just pure meat-grinder. Tassie Timburrs are sitting on the top of Open, enjoying the view and warming up for Platinum tier competition, there are 8 teams that are fighting for 2-4th places in this cycle to get promoted to Platinum. Only thing I can say, is that this new batch of teams will make Platinum tier insanely fun to watch.
NOIDA RAMPAGE 4-2 (72-54) vs Golden Eagles Elite 4-2 (66-58)
Both teams are looking solid, winning against good competition overall and climbing up the ladder. Can't predict who would win this, but if i'd guess, NOIDA RAMPAGE should be able to win it, but shouldn't be able to score more than 11 points. A loss will limit your possibilities to get into top 4 while a win might punch you a ticket to Platinum tier.
SINISTER X ELITE 3-3 (66-60) vs WESTERN CHARIZARDS 4-2 (55-46)
Sinister X Elite being 3-3, doesn't eliminate them from contention to top 4, probably the only team that's 3-3 and still has a chance. Their opponents are WESTERN CHARIZARDS who have been super efficient, beating their opponents with huge margin of points, but 2 lost bouts they score 13-28, 6 to 7 points per average on losses. I believe Sinister X Elite got this in the bag if they can get a small advantage.
Individual matchups this week
---
That's it for the weekly news of FSPN. Don't forget to check on @Jolt019, @MJGettit,@JBQ712 as they write articles for LATAM, NA and EMEA. Also don't forget to check on @nerowxyz's twitter page, you can find there various of statistics, predictions and other neat stuff like ELO graphs, maybe you will find yourself there?? Also I should be able to continue updating power rankings each week so check me out from time to time. Good luck in your battles trainers, these last weeks will be spicy and tough, hang in there.
The opinions and predictions in these articles are of the author alone and not endorsed by the Arena, we love all of our children equally and couldn't possibly pick favorites.
« More