« More
The Silph League Arena
Page
Nov 10, 2022:

FSPN - APAC - BOUT 9 CYCLE 2 SEASON 2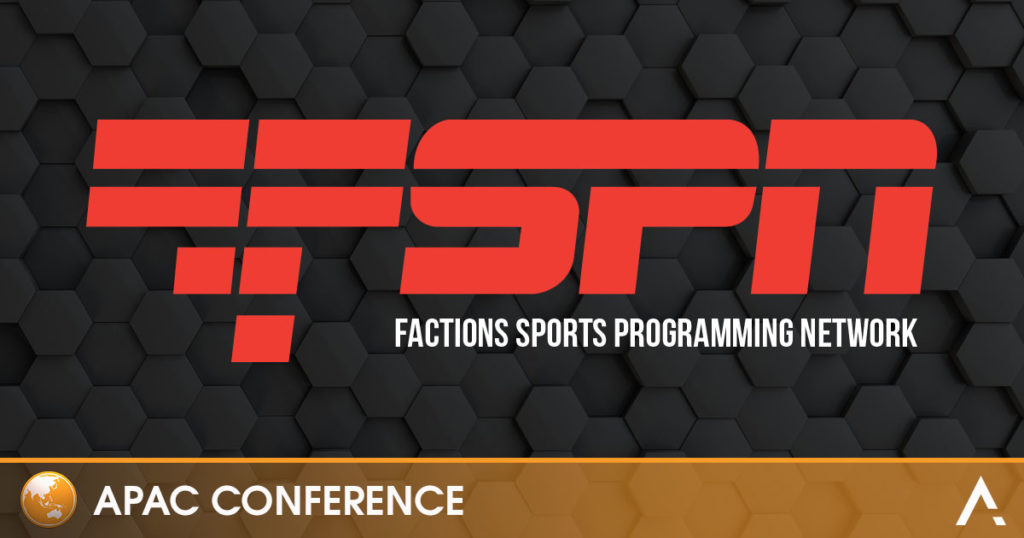 Author: Menomorphus
This is it, the last bout of the cycle. I kinda think, that 9 bouts is a lot of time, however, it comes and goes. At bout 8 I was sorta busy, but i'll make a recap off from it, since we got some huge upsets happening. This article itself will be a banger.
BOUT 8 RECAP:
---
Emerald:
TSwift Fan Club vs Metal Raptors:
Metal Raptors extends their winstreak to 4 bouts this cycle with 13-8 win over TSwift Fan Club. Metal Raptors are 6-2 right now, while TSwift Fan Club is 4-4.
HKers Hank vs Milk Tea Pui Pui:
HKers Hank bounce back after tough bout 7 and win this bout 12-9. Milk Tea Pui Pui is currently 3-5 while HKers Hank are 6-2.
Vellore Victorybells vs PH Brave Birds:
Vellore Victorybells wins against PH Brave Birds 13-8 to 100% secure spot in Emerald for the next cycle, they are 5-3 right now while PH Brave Birds are 4-4
Diamond:
Limpeh Lions vs Born From Ashes:
One favourite after another one, Limpeh Lions tramples through Born From Ashes with 13-8 win and they are tied 6-2 with Born From Ashes, odd right??
SWEEP ID vs Indian Titans Elite:
Indian Titans Elite are trying their best to win every possible bout left, they have secured their place into Diamond with this 13-7 win over SWEEP ID. Indian Titans Elite are currently 5-3 while SWEEP ID is 3-1-4.
Platinum:
Jinchurikis vs Bandung Empire:
Close call for Jinchurikis, 12-9 win over Bandung Empire to improve their record to 4-4, while Bandung Empire is 2-6.
AIGA E-SPORTS VS Indo Emerald:
AIGA E-SPORTS is on fire, beating Indo Emerald 13-6 to improve their record to 5-3, as for Indo Emerald, they are 2-1-5.
Tassie Timburrs vs Sinister X Elite:
Bro wtf is this???? Coming back from 8-10 to 11-10 to win this bout. AurumKodEXo pulls his team over the finish line with strong 0-3 to clinch the upset for Sinister X Elite, Tassie Timburrs gets their first ever loss this season and this cycle overall. Sinister X Elite improves their record to 5-3 while Tassie Timburrs have nothing to lose with 7-1 record.
Open:
NOIDA RAMPAGE vs Phantom Claws Elite:
Phantom Claws Elite pulls it through with 12-9 win over NOIDA Rampage to improve their record to 6-2, Noida Rampage is 5-3.
THE LAST BOUT:
---
Oh boy, here we go. I'll be explaining a lot through this bout, because for most teams, this bout is super important. The only 2 teams I can exclude is Delhi Darmanitans and Tassie Timburrs, since they secured their promotions 100%.
Emerald:
This is a tough one. There are multiple scenarios that might happen, the winner is unclear but there are 4 teams that has the chance to win the cycle.
HKers Hank 6-2 96-71, they have the highest chance to win this cycle and become APAC Emerald champions, to become the best team in whole APAC. For this to happen they have the easiest routes.
Route 1: Win the bout 12-9 minimum, hope that Metal Raptors don't win their bout or if they win, its 11-10 or 15-6 (which would tie in points, but HKers Hank has advantage in tiebreaker if points gonna be equal since they managed to beat Metal Raptors this cycle).
Route 2: Metal Raptors loses, HKers Hank wins.
Route 3: HKers Hank, Metal Raptors, Vellore Victorybells losses, but HKers Hank loss should be 10-11 to avoid losing #1 spot, avoid being stomped.
Metal Raptors, 6-2 93-71, they have 2nd highest chance, however I think they are in strong contention because of the consistency they have since bout 5, 4 bout winstreak. Their routes are not that difficult, but not that easy.
Route 1: HKers Hank losses, Metal Raptors wins.
Route 2: HKers Hank wins 11-10 and Metal Raptors wins 15-6 to secure 1 point advantage over HKers Hank.
Route 3: HKers Hank losses 6-15, Metal Raptors losses 10-11 and Vellore Victorybells losses 7-14.
Vellore Victorybells 5-3 95-73, they have a chance to take Emerald title home, however their route is a difficult one.
Route: HKers Hank, Metal Raptors losses and they win their bout 12-9 (that's the minimum) to win this cycle. Why 12-9 is a minimum, because if Metal Raptors losses and HKers Hank losses with score of 10-11, HKers Hank wins the cycle, since HKers Hank has the tiebreaker advantage over Vellore Victorybells this cycle, a 11-10 win would tie them if HKers Hank would lose 11-10.
Dews & Gongs 5-3 87-81 they have the smallest chances to win this cycle.
Route: They stomp HKers Hank 15-6, expect Metal Raptors to lose hard(8-13) and Vellore Victorybells to lose also.
Teams that are demoting after bout 9 and possibilities:
Pika Blinders, sorry guys, we hope to see you in Emerald at cycle 4.
Gamepublic Of Korea, from 3rd place finish in cycle 1 to being demoted is quite strange.
Milk Tea Pui Pui, 3-5 record sounds terrible for a team that won Cycle 1 this season in Emerald. They need this win against Metal Raptors and for some other clauses to happen**.
TSwift Fan Club** and Your Bag is Full**, 2 new teams coming into Emerald and are in the risk of demotion. TSwift Fan Club has to win this bout to stay 100%, same goes for Your Bag Is Full, althought a 10-11 loss might not eliminate you if Milk Tea wins 11-10.
PH Brave Birds**, you aren't in a clear, you thought I forgot you, haha stubborn. PH Brave Birds needs this win, however a 9-12 or 10-11 loss shouldn't demote you in any way shape of form.
** – these teams bout 9 won't matter if Metal Raptors wins this bout or if they win their bouts.
Diamond:
Delhi Darmanitans 7-1 (103-65) vs SWEEP ID 3-1-4 (75-89)
This is a must bout win for SWEEP ID to stay in Diamond, as for Delhi Darmanitans, they be chilling, if they win they secure Diamond title win this cycle. There are several clauses coming for SWEEP ID*
SWEEP ID might secure the spot even if they lose because their fate will be decided by couple other teams.
Route 1: SWEEP ID losses and then have to depend on Born From Ashes winning the bout and for Crimson Tigers to win the bout. Route 2: Just win, wtf?!
* – their bout might not matter if things that happens above.
Teams that are demoting after bout 9 and possibilities:
Thundurus Down Under, sorry guys to see you go, bounce back in Platinum, you got this!!!
Wan Keaw Pikachu, oh boy, they need this bout win and for SincereTea, THE VALLEY LESPAUL to lose. In Addition, they need to stomp Crimson Tigers, if they lose, they will demote.
THE VALLEY LESPAUL, they need this win, if they lose, they will demote. A win might not change their situation if SincereTea and SWEEP ID wins.
SincereTea, they need this win or if they lose, they need Crimson Tigers and Born From Ashes to win their bouts to stay in Diamond.
Special Clause: Indian Titans Elite, this match is super important for them. They need to win this bout and for Limpeh Lions to lose, and they need to win this bout pretty hard 15-6 minimum, to safely promote to Emerald.
Platinum:
What is this fiesta??? I'm back to Emerald??? Just kidding, Tassie Timburrs chilling, so we wont mention them too much, however their win or loss will impact the Platinum tier a bit.
Tassie Timburrs 7-1 (108-59) vs Singaporean Lunatone 4-4 (78-88)
Why am I covering this matchup you might ask?? There are reasons for it. I know and everyone knows, Tassie Timburrs secured promotion and their loss might not impact their own record, they are still #1 after this Platinum bout. For them, they don't care, however Singaporean Lunatones needs this win, and this win will change the entire standings, its a go big or go home for Singaporean Lunatone. By going home, i mean the loss for Singaporean Lunatone will demote them to Open Tier, a win secure them a spot in Platinum. There are several clauses to Tassie Timburrs loss**
Teams that are demoting after bout 9 and possibilities:
Sac and the City, Bandung Empire and Indo Emerald are demoting to open no matter what happens, see you in Platinum in cycle 4.
Jinchurikis, well this is scuffed, because there is more to it than you think. If they lose, their loss has to be 9-12 or 10-11 and they need Tassie Timburrs to win against Singaporean Lunatones.
Ashes Unified, they have no option to promote because if Sinister X Elite wins, they can't promote, if they win 19-2 and AIGA E-SPORTS wins, they won't promote if Vizagoons Elite wins. You guys are safe.
Special Clauses, the Monte Carlo promotions:
Meno, why in the world it's Monte Carlo? Because it's random and Platinum is a total drama fiesta. 2 spots left to promote to Diamond and there are total of 3 teams contending for it.
Vizagoons Elite 5-1-2 90-77, they have it easy.
Route 1: Vizagoons Elite wins against Sinister X Elite, doesn't matter the score. Just win.
Route 2: Vizagoons Elite losses, at the same time AIGA E-SPORTS have to lose their bout too for Vizagoons Elite to promote.
Sinister X Elite 5-3 99-67, they have it a bit more difficult, but it's not as difficult at it seems, since conditions are the same.
Route 1: Win against Vizagoons Elite, score doesn't matter.
Route 2: If Sinister X Elite losses, hope that AIGA E-SPORTS doesn't win their bout, there is no way they can outscore you.
AIGA E-SPORTS 5-3 84-78, well, I see them as a trainwreck of a roster. I didn't expect this roster to be close to promoting to Diamond, but after bout 5, something within them snapped. Team is on 4 bout winstreak, from 1-3 to 5-3 and they are looking to promote. Their route is the easiest one, there is no complicated stuff, since they just have to win. Their win will secure them a promotion.
Open:
Its a fiesta down here too!! Asian Zacian Elite secured their promotion to Platinum after their bout 8 win against Nexus Fusion Flares 16-5. Congratulations, every one of you deserve it and worked hard this cycle.
Nexus Fusion Flares, 6-2 88-77, with the win they will be able to secure Platinum promotion.
Phantom Claws Elite, 6-2 105-63, with the win they will promote to Platinum, their case might be a bit difficult tho.
This applies to Nexus Fusion Flares. A loss for these two teams might not secure them a promotion if Nexus Dragon Claws, Nexus Sacred Swords wins their bouts. The fall from 2nd or 3rd place might be rough, since a loss can possibly put both teams outside of top 4.
Nexus Sacred Swords have to win and pray that Phantom Claws Elite wins this bout.
HKers Hank:
---
I've talked about them a lot, however, I managed to hear from their captain about them, on their adventures throughout APAC, their team history, shortcomings and secret formula on why they are one of the best teams in APAC Silph Factions history.
Starting point:
I'll be telling this paragraph from my own experience. It takes it back to make you guys imagine it.
HKers Hank 3-1 (51-30) vs Metal Raptors 3-1 (45-39)
Why this matchup? Since they were a new team and in their last preseason bout they crossed path with already well developed Metal Raptors team who placed 4th in first Preseason cycle. Unfortunately, one man went 3-0 to sink HKers Hank ship and close this with 12-9 win. After the bout, I knew that these guys will be a huge problem coming into Season 1 and that every one is insanely good. I wasn't wrong about them. Enough of these flashbacks, I present you HKers Hank.
HANK Spotlight by their captain DelPieroFC:
Hong Kong can't boast about having many active Silph players (we don't even have a regional leaderboard this season!) so we're proud to be a homegrown team that just wants to have fun. That's where our team name comes from – it's a celebration of our love for PvP and our admiration of the brilliant minds at Niantic, Inc. (aka "N Kee") who brought us season after season of wonderful and stress-free gameplay.

HANK didn't join Factions until the 2nd preseason (DelPieroFC claims that he froggot about it) and our starting seeding in Season 1 suffered a bit from it. That meant we were only able to play the (famous) Japanese team one more time in Diamond (Season 1 had Diamond as the highest tier) after our first loss in the preseason and sadly we fell 1 game short in our revenge bout (10-11). On the other hand, we've been honored to play a wide variety of teams in our slog to Emerald and it's always good to see PVP is alive and Double Kicking across APAC. We definitely miss having OjyamajyoPuremi around though and would love to see them return someday to an even more competitive field.

If we had to say what our long-term #squadgoals are… it would be nice for us to win some Cycles this season and represent APAC on the world stage! Win or lose, it should be a great learning experience and that's the HANK philosophy to PvP – every HANK member is a team player and we're always pushing each other to improve week-in, week-out. Individually none of us can hold a Litwick*** to the DancingRob(2022 Play!Pokemon World Champion) and Reises (referencing to famous Reis2Occasion) out there, but together we're quite confident we can close the skill difference and beat any team out there.
***- meaning that none of the players are as good as these two.
Thank you DelPieroFC for this masterful piece. There is a saying in team sports, that there is no "I" in the team, it's always "we" "us". A team is always strong, if every each of the member is on the same page. The team, becomes one mind, heart, soul, voice. You don't need superstars in your team to win, that's the lesson you can find in HKers Hank team story.
That's it for this bout 9 news of FSPN, hope you guys love it. Don't forget to check on @Jolt019, @MJGettit, @Hawkeye117 as they write articles for LATAM, NA and EMEA. Also don't forget to check on @nerowxyz's twitter page and discord, you can find there various of statistics, predictions. Let's have fun in this last bout and make it memorable for each other!!
The opinions and predictions in these articles are of the author alone and not endorsed by the Arena, we love all of our children equally and couldn't possibly pick favorites.
« More