« More
The Silph League Arena
Page
Nov 5, 2022:

FSPN - EMEA - Bout 8 Cycle 2 Season 2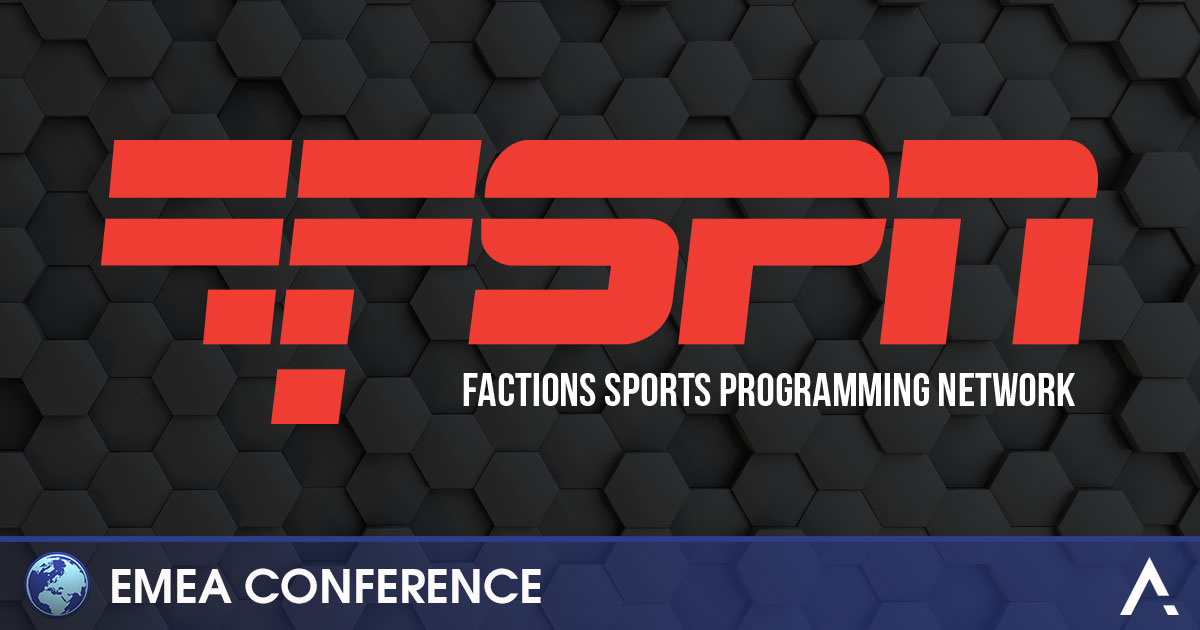 Hello, good evening, & welcome EMEA competitors! It's me, your friendly article writer, Hawkeye.
What an amazing week in the EMEA factions battles last week, and what a fantastic week that we have coming up. We've had close fought battles, absolute dominations, and fairytale stories across the region. So strap in as we run through what happened last week and the epic stage that is set for this next week in EMEA factions.
PREVIOUSLY IN FACTIONS
---
Psyduck 'N' Soup vs Tea & Pizza Academy
Psyduck 'N' Soup

were able to pull out an impressive 12-9 victory over

Tea & Pizza Academy

. Whilst it appears to have been a team effort across the board, special note must go to the Primeval Specialists,

Pscotford28

&

Revdoc1.

Both players secured a win, dropping only one point and helping secure a four point lead. As appears to be the case quite frequently in this cycle – the winners of Primeval help swing the bout in favour of their faction.

Potentially Wasteful vs PokeLeague United


In spite of the valiant efforts from

Sixfeetunder6, Bra1nka, & Seregadixon

who all won their matches –

Bra1nka

winning 3-0 –

Potentially Wasteful

did not waste another chance and took the win with a strong 12-9 victory.

EU Emperors vs Sky Dragons Gaming
EU Emperors

went ham this week with a strong showing of 15-6 over their opponents at

Sky Dragons Gaming

. There were some particularly strong showings from

SavageBoi77777, CCOFTW, & Thotechtical

each strong result of 3-0. Kudos to

Lukasveb

for scoring half of

Sky Dragons Gaming's

points.

GP Boys vs Cruel Worms of SBT
Cruel Worms of SBT

scored a strong result against

GP Boys

this week with a 12-9 win. Special note to

Giammarino89

for their 3-0 result. Given the result was a 3 point difference, this matchup really was for all the marbles and

Giammarino89

clearly put in the performance.
THE PLUSLE(S)
---
Have you seen Diamond?

Looking at the standings

The Yorkshire Tryhards

have had a difficult cycle – but a single win could see them catapult up the rankings and avoid relegation!
After losing their first round

to the

Snovertappers

the

EU Emperors

have put a win's lead over the

Snovertappers

. A strong showing indeed in Emerald Tier.
The Belgium Smurfs

have pulled out a similar gap in Platinum tier – although their last week's match was close, they were still able to eek out the win.
THE MINUN(S)
---
Amaretto Rioja

have had a couple of hard bouts, with difficult loses in Emerald Tier. Here's hoping they rally!
The Jym Division

had a tough matchup last week against the top of their cycle

The Belgium Smurfs

but added another L to their column.
Hidden Powers

decided to prove me wrong and throw their match to

Les Frenchevaliers.

That'll show me for tossing my coin their way!
MATCHES TO KEEP AN EYE ON:
---
ArceusAurelius vs Bobbyventon (OGL)
Noctowl, Lanturn, Skarmory, Medicham, Froslass & Diggersby

face off against

Lickitung, Shadow Nidoqueen, Sableye, Jellicent, Obstagoon & Skarmory.

Each of the teams are well crafted, and whilst theres some strong pokemon on each side – only one player can win!

TheYellowRipper vs Kojiamko (Celestial)
Miltank & Shadow Scizor

fill out both rosters here –

TheYellowRipper

also sports

Shadow Drapion, Empoleon, Lanturn & Greedent

. On

Kojiamko's

side is

Samurott, Regirock, Cresselia & Snorlax.

An interesting matchup for both players – who will come out on top?

Bassiix vs Borjamn (Master League)
Snorlax, Dialga, Giratina (O), Excadrill, Tapu Fini, & Zacian

face off against

Giratina (A), Melmetal, Primarina, Metagross, Gyarados & Palkia

– An interesting pick of a

Palkia

from

Borjamn

. I'm interested in how this one plays out – Unfortunately

Dialga

might be better than

Palkia

in this situation but don't discount the

Dragon of Space

.

Giggeter

vs

Arepentantworm (Primeval)
Tapu Fini, Froslass & Cradily

form the core of each team. Add this to an Ice/Water type (

Sealo/Lapras

), a Dragon (

Zweilous/Dragonair

) but each player has taken a flex slot.

Lanturn/Skuntank

separate the team compositions – which will come out on top? Only time will tell.
MATCHUPS TO FOLLOW THIS BOUT:
---
EU Emperors vs Pratoxicroaks


I am interested in this matchup because in spite of their dominance in this cycle,

EU Emperors

have shown that they are beatable – and

Pratoxicroaks

have a history of running things close.

Team Utrecht vs Power Of Borsch


For those of you who have played either of these factions – they are the height of sportsmanship and friendliness. They truly are two groups of fantastic people and I'm interested in this matchup purely to see who can out-polite the other! Make no mistake, neither faction is to be trifled with!

Fight Club Firenze vs Evil Worms of SBT


This looks to be an interesting match that could potentially swing the standings in Bronze. There's some interesting teams on each side and I'm very interested to see how it works out!

Psyduck 'N' Soup vs Team insolurdo


This matchup sees the top ranked team in Open taking on a nearby challenger. Will

Psyduck 'N' Soup

extend their lead at the top of Open or will they stumble at the penultimate hurdle?
Faction that will undoubtedly win their match: This week – I'll throw my coin to the other side. I think that LesFrenchevaliers will undoubtedly beat Yorkshire Tryhards. The Yorkshire lads are on a bit of a slide at the moment – and LesFrenchevaliers have proven that they're more than capable of winning difficult matchups.
Faction on upset alert: The Beaky Plinders are certainly in the position to upset The Belgian Smurfs at the top of the Platinum tier. Who knows if they'll do it? I think at the moment, if anyone has a chance – it's Beaky.
Faction on the rise: Children of Zeus are storming through Silver. Their closest rivals are Lusitania Blue whom were defeated earlier in the cycle. Strong showing all!
Faction on the slide: If you had asked me at the start of the cycle who would win Gold, I'd have said Team Utrecht but a couple of difficult rounds have seen them slip from the top of their standings.
Have you got a video from this week that you want to share? Do you want to showcase your faction in next week's article? Please contact me on Twitter @hawkeye117sk or Discord Hawkeye117#9513
That marks the end for this week's edition of FSPN! I appreciate all of you for checking in weekly to keep up with the action! If you want to see more, read more and know more, follow @hawkeye117sk on Twitter to stay tuned with what's happening in the Field. Drop by on @nerowxyz's Twitter and @factionpolls to get a look on a variety of spreadsheets and participate in polls. Feel encouraged to share tweets and articles to grow our community and check out @MJGettit, @Jolt019 and @Karolisbusma (aka Menomorphus) on Twitter, they cover the NA, LATAM and APAC regions! So long and until the next Bout!
The opinions and predictions in these articles are of the author alone and not endorsed by the Arena, we love all of our children equally and couldn't possibly pick favorites.
« More