« More
The Silph League Arena
Page
Nov 10, 2022:

FSPN – EMEA – Bout 9 Cycle 2 Season 2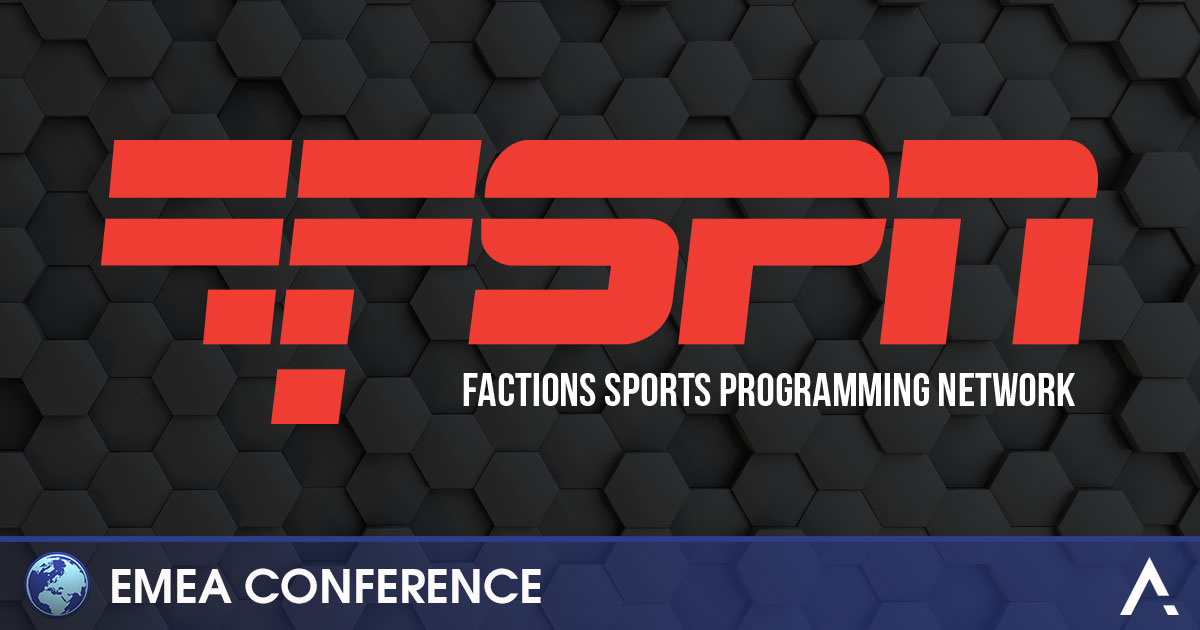 Hello, good evening, & welcome EMEA competitors! It's me, your friendly article writer, Hawkeye.
What an amazing week in the EMEA factions battles last week, and what a fantastic week that we have coming up. We've had close fought battles, absolute dominations, and fairytale stories across the region. So strap in as we run through what happened last week and the epic stage that is set for this next week in EMEA factions.
PREVIOUSLY IN FACTIONS
---
EU Emperors vs PraToxicroaks


In a stunning display – the

PraToxicroaks

caused the upset that this unbiased writer was looking for! An 11-10 victory in their favour will leave

EU Emperors

looking at every match to see where they can improve!

Team Utrecht vs Power of Borsch


Things go from bad to worse for

Team Utrecht

, they looked absolutely unbeatable at the start of the cycle but have suffered defeat after defeat.

Power of Borsch

even look in place for promotion! Big things coming from the Ukranian based faction.

Fight Club Firenze vs Evil Worms of SBT
Evil Worms

were able to pull out a victory this week – keeping them in the mix for top spot in Bronze tier!

Psyduck 'N' Soup vs Team Insolurdo
Psyduck 'N' Soup

were able to push their lead slightly further. They're tied for wins with

Amaretteor Mash

but ahead on tiebreaking points by a large 15!
THE PLUSLE(S)
---
Upsets across the board, with

EU Emperors &

 

Les Frenchevaliers

taking losses last week sees the standings in most tiers close up.

Of all the tiers, there are only

3

where there is an outright first place, and even then only ever by 3 points! That's a single win!

Diamond, Platinum, & Iron have first place with a 3 point lead!

Emerald, Gold, Silver, & Open have a tie between 1st and 2nd!

Bronze & Copper have a three way tie!

As we come into the final bout – this is all to play for at the top of each tier and it's amazing to see such a tight fought race to the top!
THE MINUN(S)
---
Unfortunately, the minun this week is obvious – it's the last week of the factions cycle! What are we going to do in between the break? I'm genuinely interested in finding out – drop me a message on Twitter or Discord and let me know what you and your faction are going to get up to over the break!
MATCHES TO KEEP AN EYE ON:
---
VTenacity vs Jdbeats3 (OGL)
Swampert, Registeel & Altaria

pair up on each side of this battle but the teams mix it up from there. Each has chosen a fighter (

Scrafty vs Sirfetchd

) but from there

Cresselia & Froslass

play

Tapu Fini & Noctowl

– who will come out on top here?

Peter24cz vs Shakercolt (Celestial)


I bring this matchup up because I've seen something. On one side –

Regirock, Cresselia, Miltank, Politoed, Skarmory, & Flygon

, on the other side

Samurott, Cresselia, Gliscor, Dialga, Yveltal, & Porygon 2

… I'm biased here – of course I am – but I'm rooting for that

Porygon

to go the distance!

Quirkyomastar vs Jongobong (Master League)
Mega Blastoise, Gyarados, Dragonite, Metagross, Giratina (O), & Melmetal

play against

Zaian, Palkia, Melmetal, Excadrill, Genesect (Chill), & Dragonite

. The teams are lined up and the matchup looks to be incredibly interesting.

Mega Blastoise

being a new addition to the Master League Meta this cycle, it's good to see it getting play so late on.

LindaParaLinda vs JudithBP (Sorcerous)
Dubwool, Froslass, Shadow Beedrill, Dunsparce, Azumarill, & Alolan Raichu

play against the interesting team of

Froslass, Shadow Beedrill, Tentacruel, Bibarel, Shadow Golbat, &b

(of all things?) I'm interested to see how the

Lopunny

works out – was this super secret hidden tech?
MATCHUPS TO FOLLOW THIS BOUT:
---
Snovertappers vs PraToxicroaks
Kingmakers

of Emerald

PraToxicroaks

put a stop to the

EU Emperors

roll through Emerald tier last week. This week they take on second place

Snovertappers

and if they win –

EU Emperors

are set to win the cycle. I know who the Emperors will be supporting here!

Yorkshire Tryhards vs Tinkertrotters


The Yorkshire lads are fighting tooth and nail to avoid relegation – they pulled off a fantastical win last week to put themselves in the driving seat of their destiny here.

Tinkertrotters

will be trying to slow their descent, they have picked up one win this cycle – can they pick up a second and crush the

Yorkshire Tryhards

dreams of staying in Diamond

Haserrea Perrserkers vs Team Utrecht


I've touched slightly on Utrecht's fall from grace this cycle – with a difficult run of defeats that has seen the early leaders of Gold slip to a lowly fifth in their standings. They play top of the leaderboard

Haserrea Perrserkers

to attempt their last ditch effort at promotion – can they make it?

Children of Zeus vs Onixpected Wins


Ok – Yes I picked a team at the top of their rankings vs a team at the bottom of theirs. This is a hill I will die on – if you can't see the opportunity for an

Onixpected Win

here… Where else could it come from?
Faction that will undoubtedly win their match: The Belgian Smurfs – I always feel bad picking out factions here – but I genuinely believe that Powerpuff Boys are having a difficult time this cycle on a run of bad luck stretching back from Bout 4. 
Faction on upset alert: LF – London's Finest may just be on an upset alert as they play against Hidden Powers. I know I've rooted for HP in the past, but let's see if LF can pull out the W this week?
Faction on the rise: Power of Borsch – these amazing folks have been scrapping their way through Gold and are pressing their advantage week after week. I feel like they will be able to rise to the occasion this week and add another strong win to their record.
Faction on the slide: Majadas Ravens Hugin fielded a largely changed team at the start of this cycle. The team seems to have not quite gelled together and moved to the glory days of cycles past. Hopefully this slide isn't for long!
Have you got a video from this week that you want to share? Do you want to showcase your faction in next week's article? Please contact me on Twitter @hawkeye117sk or Discord Hawkeye117#9513
That marks the end for this week's edition of FSPN! I appreciate all of you for checking in weekly to keep up with the action! If you want to see more, read more and know more, follow @hawkeye117sk on Twitter to stay tuned with what's happening in the Field. Drop by on @nerowxyz's Twitter and @factionpolls to get a look on a variety of spreadsheets and participate in polls. Feel encouraged to share tweets and articles to grow our community and check out @MJGettit, @Jolt019 and @Karolisbusma (aka Menomorphus) on Twitter, they cover the NA, LATAM and APAC regions! So long and until the next Bout!
The opinions and predictions in these articles are of the author alone and not endorsed by the Arena, we love all of our children equally and couldn't possibly pick favorites.
« More