« More
The Silph League Arena
Page
Jul 1, 2022:

FSPN - NA - Bout 7 Cycle 1 Season 2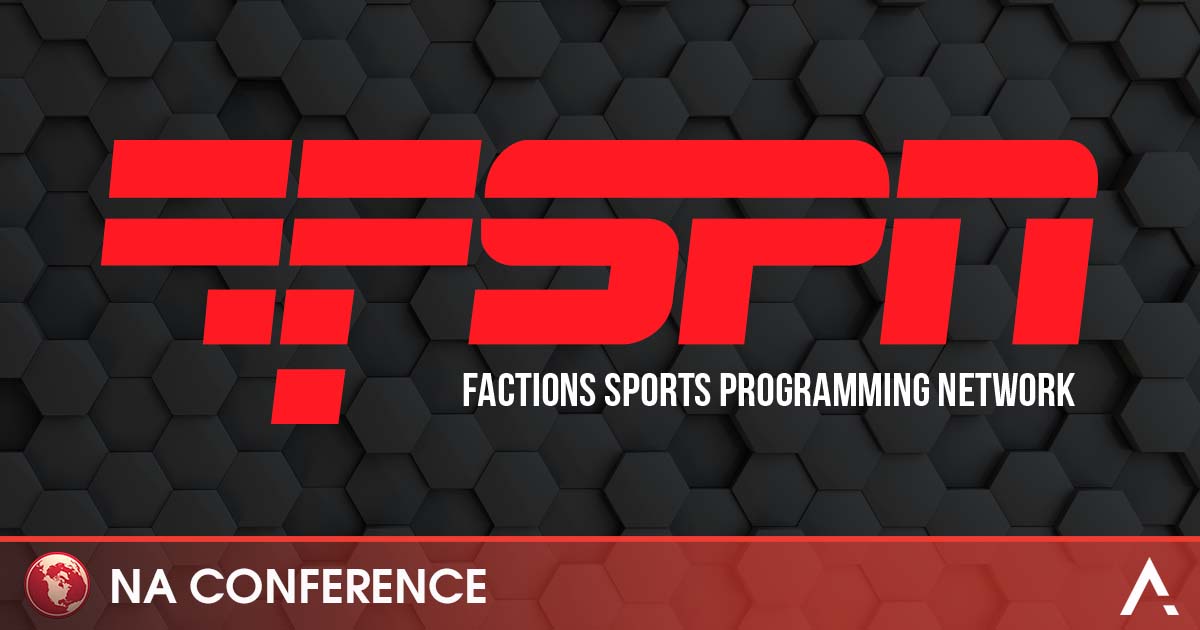 Author: MJGettit
SAY C-U LATER TO 22 STRAIGHT…
---
…is what I wanted to talk about this week. And trust and believe what went down with the Supreme Court's decision is what I really (REALLY) wanted to talk about here. But I won't. I'm tired. Shit's been talked about to death and by the time this article comes out nothing said here would've been different from what all those opposed to the SC's decision. It's bullshit, and trying to hide behind straw man arguments or religious beliefs as to why you're ok with this is also bullshit. I'm not talking about anything other than the Fundraising For Planned Parenthood stream this Sunday at 2pm EDT. Donations are also accepted.  
NOW… WHAT HAVE WE LEARNED?
---
Welcome to the United Snakes. Land of the thief, home of the slave…
Grand imperial guard where the dollar is sacred and power is God 
Faction That Will Undoubtedly Win Their Match: Rock Paper Slark (Their Open Tier run is looking to be the best run ever. This Fearsome Froslass squad does feel a bit different from past iterations, but this week looks like a good week for RPS to tighten its grip on promotion.)
Faction on Upset Alert: Icy Wind (To say a couple of members of Team OMEGALUL is mad at me would be a nice way to put it, and of all the factions in need of a win they're probably needing that more than most this week.)
Faction On The Rise: Blouses PVP (They got a tough one this week, but a blowout win after a comeback win could be great momentum for them heading into the next bout.)
Faction On The Slide: Dubz 4 Cheap (Their record when their Master League Specialist loses is a known problem for everyone that's played them at least twice, but in 2 of their 4 losses Luffy won. It's them Sundays that's turning on them now, going 9-18 in their 3-bout skid.)
BEST MATCHUPS OF THE 7TH BOUT
---
EMERALD: Ann Arbor Arbok (4-2, 70-56) vs Wing Attack (5-1, 65-61) 
Ok, this Emerald Bout is… weird, but in the best way possible. For starters, the winner could be in 1st place while securing their stay in Emerald for another cycle and the loser as high as 4th. Then there's the playstyles; AAA's wins coming with either a 3-0 somewhere or 6 of the 7 battlers winning, while Wing Attack's field specialists rolling through this cycle. You could say Wing Attack has the edge coming into this bout considering how decisive their loss last week was, but something feels a little intense about AAA this cycle. Last season five factions were promoted in all three cycles, but Ann Arbor was the only one that let the chance to win the Tier they were in slip away with an ill-timed loss (Gold = 17-4 loss to kkPVPFactions, Platinum = 12-9 loss to Icy Wind, the most egregious one; Silver = 13-8 loss to Mazer, though that was early when the matchmaking system was fried so this one doesn't hold up as well). The Stadium Elite loss doesn't have that much of an effect since SE has a tie on their record, and couple that with DijonTheDjinn's Thanos-like "Fine, I'll do it myself" run to 80 wins & 2016TDouglas' consistency, this, if ever there was a clearer opportunity, is AAA's chance to seize control of a tier.
Five Key Battles To Keep An Eye On: DubsOE (Canadian Shieldon) vs HouseStark93 (Stadium Elite), AShadyEquation (Deoxys Alberta Forme) vs Balk88 (Chicago Stars), ScrapinPete (Icy Wind) vs JonathanKelly (Team OMEGALUL), ShinyHunterBen (Ann Arbor Arbok) vs WinstontheChamp (Wing Attack), Twastell (Cool Cats) vs WindyQ (Evanstonks) 
MAIN EVENT BATTLE – Rott3np3anut (Ann Arbor Arbok) vs x3DxJMar159 (Wing Attack) 
DIAMOND: The Body Slammers (6-0, 78-48) vs Muddy Water (4-2, 74-53); MATCH OF THE BOUT
The Body Slammers are undefeated vs PoGoats and finally snapped a losing streak vs Mazer Gaming, but the one I've been waiting for is this one right here! They've been in four cycles together since the start of S1C1, and the three previous times the final score has been in favor of Muddy Water. So let's talk, Body Slammers. This'll probably come out before my power rankings, so I'll let y'all know you're #1 on mine. As I've said in the past, everything you guys along with Muddy Water, PoGoats, & Mazer Gaming do is and will forever be tied together. Look at the standings and you'll see all four of y'all are the top 4 for the SECOND CYCLE IN A ROW. Y'all NEED this win! I know y'all WANT this win! Not just to get that Muddy Water stench off y'all but to shove this shit right back in my face for having y'all behind *gasp* a Gold Tier faction! You don't need to stunt on them, just win baby! I'm sure y'all know they'll be coming hard this week after their week last week, so show me what y'all got! Because if you don't… Well… in the words of Perfect Cell from DBZA, you're either perfect or you're not me. Cheers!
Five Key Battles To Keep An Eye On: JJan11 (DOJO Squad) vs Gucc1G4ng69 (SoCal Swablu Gold), Piscivore (Team MichiGengar) vs Rvptxr (kkPVPFactions), Panick23 (Mazer Gaming) vs JamesGames1722 (Backstage Battlers), 651Ryan (AquaTail HugerForce) vs MyPikaBestPika (PoGoats), BlaineOSU (The Body Slammers) vs Breezy12345 (Muddy Water)
MAIN EVENT BATTLE – Pokemonahan89 (The Body Slammers) vs Trogdor8989 (Muddy Water) 
PLATINUM: C-U Later (4-2, 68-55) vs Dubz 4 Cheap (2-4, 63-58)
After last week this bout has MAJOR promotion/relegation implications. C-U Later snapped Elite TMS 22-bout win streak, while Dubz 4 Cheap is on a 3-bout losing streak not seen since the pre-season. What makes this more complex is how quickly the standings can change; D4C is currently in 7th place, facing relegation, and even though they lose the head-to-head tiebreaker over Madison Miltanks & Hoosier Daddies, they have more points than both (3 more than Madison, 11 more than HD), so a win plus a HD loss gets them back into safety (while jeopardizing my early cycle predictions, the irony). C-U Later is tied with PA Perrserkers & HV Pogo Dojo for third but hold a 4 & 3 point lead, respectively, over them for the final promotion spot. Last time they met D4C won 13-8, but that was at the end of the cycle last cycle and both were fighting for 1st place when both had long punched their ticket to this cycle's Platinum. C-U needs the win to stay in contention for promotion. D4C needs it to get out of relegation. Something's gotta give. 
Five Key Battles To Keep An Eye On: ATPDestroy (HV Pogo Dojo) vs Avatarofnate (Hoosier Daddies), HypnosProjectHQ (Madison Miltanks) vs Howardgarwong (Helmet Heroes), CytochromeT (C-U Later) vs Chemysterious (Dubz 4 Cheap), NINJAxINxAxCAN (iCarly Fan Club) vs TheRealDLongggg (TNT Flingulls), Brownballer10 (PA Perrserkers) vs Niicess (Elite TMS) 
MAIN EVENT BATTLE – 3174375355 (iCarly Fan Club) vs PokeTrainerWhit (TNT Flingulls) 
GOLD: Play Rough Riders (3-3, 59-66) vs Bad Mews (5-1, 77-49)
Quietly, the Play Rough Riders are still in contention for promotion. They probably wanted to stay under the radar until it was too late, but considering who they're playing this week it's about time they let all of Gold Tier know about it. PRR also is in an unenviable position: just outside of promotion but too close to relegation. Needless to say they need a win here. Bad Mews, if we're being honest, is fine tuning themselves to get ready for an impending bout vs NEB. Seems like a good time for Play Rough to snipe a victory over Bad Mews…
Five Key Battles To Keep An Eye On: Evan777713 (Phoenix Rising) vs Hunt3rNinja (The Great Unown), Tecman26 (Play Rough Riders) vs Famo (Bad Mews), GP0305 (The Orlando Faction) vs L8ons (SeaKingPin), Alan (Eastcalibur) vs PowerfulPing (Ohio Nation), SeanPeterPedro (Scizor Me Timburrs) vs NIGHTMARE1016 (North East Battlers) 
MAIN EVENT BATTLE – Tonyjr3850 (Phoenix Rising) vs Gooant (The Great Unown) 
SILVER: Hammer Heads (6-0, 76-50) vs TexasPVP (4-2, 79-47)
Last time these two factions met Hammer Heads won 13-8. Hammer Heads is coming off a RARE blowout win, which truly helps them going into this match. How? Well they've already beaten the factions in 3rd-5th in Silver (Lucky Muks, HomeSliceHomies, Weekend At Burmy's) and hold a 2 game lead on TexasPVP, so the more points they have coming down the stretch the harder it is for the others to jump them. That being said, that 13-8 loss last cycle was still winnable for TexasPVP until the final match as it was 10-8 going into it. On top of that, TexasPVP has more points than Hammer Heads despite being two games behind, which is needed to help them have any shot of overtaking Hammer Heads in the last three weeks. Lucky Muks & HomeSliceHomies do have easier opponents this week, and could easily turn their wins into blowouts, so while Hammer Heads may want to clinch double promotion to Platinum this week, TexasPVP has WAY MORE to play for (hey, that rhymed!). Also, be on the lookout for some rematches in this rematch (AceTrnrPaul vs Hotstriker9, Paradoxx80 vs Sharkey628, DanOttawa vs MajorBowman, & Realajlewis vs 2quails).
Five Key Battles To Keep An Eye On: Nitsuj9 ('N Synchroniose) vs KingDucksPool (Sw1tchmstrz), JoeyCann (Lucky Muks) vs Luiskarel24 (POGO Raiders), AceTrnrPaul (Hammer Heads) vs Hotstriker9 (TexasPVP), HomeArrow (Ghostpepper Dunspice) vs LaraCroft7x9 (Weekend At Burmy's), Boygos (HOMESLICEHOMIES) vs LukeSkyDragon (Swellsprouts) 
MAIN EVENT BATTLE – IF IT'S CLOSE WHEN THIS HAPPENS = MayfairPokemon (Hammer Heads) vs Vergyverg (TexasPVP), if not = TJBucketsss (Ghostpepper Dunspice) vs RakingStraw (Weekend At Burmy's) 
BRONZE: Decidueye Dynasty (6-0, 76-50) vs Blouses PVP (5-1, 74-52)
A Golden (GOLDEN) opportunity awaits Decidueye Dynasty. A win here gets them much closer to the double promotion and that's something they do have control over. A win + a loss by Gong Rippers would guarantee their double promotion since they own the head-to-head tiebreaker over Gong Rippers. This is where Blouses could screw up the promotion structure in Bronze; they've lost the head-to-head tiebreaker to Gong Rippers so the only way they could pass them is by scoring more points. But if they beat Decidueye Dynasty (they & Gong only trail them by 2 points on that side), then there would be a sense of uncertainty not seen in Bronze since S1C2. But for that uncertainty to be realized, Blouses would need to play at their absolute best to stop Decidueye Dynasty, but if Decidueye plays the way they played against Gong Rippers, Gold Tier say hello to your new ghostly owls…
Five Key Battles To Keep An Eye On: Loon23 (Busta Mime) vs SMURFFEEY (The KKomrades), Sheerman4 (Gong Rippers) vs AceTwinToWin (The Thunderdome), Wesrw1206 (Decidueye Dynasty) vs TheRKOP (Blouses PVP), Chefjustinjay (Wu Tangela Clan) vs Dragormeteor (Burke Bouffalant), MonkeyIsGreat (Beamin and Screamin) vs Terich15 (FletchinDErella Story) 
MAIN EVENT BATTLE – Iplaytrack (Beamin and Screamin) vs HaveOne (FletchinDErella Story) 
COPPER: The Shadow Ballers (6-0, 70-46) vs NM PVP (5-1, 71-48)
Funny thing is everything I said about Bronze's match can be inserted here. NM PVP is the only hurdle left for The Shadow Ballers and their quest for the double jump to Silver, & if they (Shadow Ballers) win here they're off to Silver (mostly, there's still the magic number of points they'll need to hit). But oh my Gaaaawd if NM wins? Sweet cream on an ice cream sammich the flood gates will bust wide open!! Look at the standings: Shadow Ballers are 6-0, NM PVP is 5-1, & PGC2, BC Orlando, and 7 Deadly Simps are 4-2, all before factoring in 3-3 Silph League SA & Utah Pokemon Rangers have more points than two of the 4-2 teams & NM PVP! We're nearing the end of the cycle & Copper could have the most complex Promotion scenarios in the conference if NM wins… 
MAIN EVENT BATTLE – JasonCaruso (The Shadow Ballers) vs Keylos87 (NM PVP) 
IRON: Team BTW (5-1, 81-37) vs The Spice Is Right (4-2, 66-57)
A couple weeks ago I said in the Team BTW/SoCal Swablu Blue match that Team BTW had to keep it close to stay in contention for the double promotion. Another win could guarantee promotion and keep them in contention for the double jump. The Spice Is Right, as of now, seem safe from relegation. A win for them guarantees safety, but also could be a spoiler for Team BTW OR Osmo PVP if they lose. The Spice Is Right has been the best faction in the tier in Ultra & Master League play, but their two biggest weak points, Great & Alchemy, are Team BTW's strongest spots. Something's gotta happen in Alchemy for Spice to pull of the upset.
MAIN EVENT BATTLE – AstroZombie954 (Team BTW) vs Impresser18 (The Spice Is Right) 
OPEN: BraveNerds (4-2, 80-45) vs Refer 2 Weedle (4-2, 70-55)
Simply put, winner stays in contention for promotion. Making this even more hype, there's some real familiarity between these two factions due to battles between some individual battlers in The Underground's Silph Cups, so there's that.
IF THE CYCLE ENDED TODAY
---
RELEGATIONS
Emerald to Diamond: Deoxys Alberta Forme, Canadian Shieldon, Chicago Stars (Icy Wind owns tiebreak via head-to-head)
Diamond to Platinum: kkPVPFactions, AquaTail HungerForce, DOJO Squad
Platinum to Gold: Dubz 4 Cheap, Madison Miltanks, iCarly Fan Club
Platinum to Silver: Helmet Heroes
Gold to Silver: Scizor Me Timburrs, Ohio Nation
Gold to Bronze: SeaKingPin
Silver to Bronze: Sw1tchmstrz, Swellsprouts
Silver to Copper: POGO Raiders
Bronze to Copper: Wu Tangela Clan, The Thunderdome
Bronze to Iron: Burke Bouffalant
Copper to Iron: Peterborough Doofs, Froswraths
Iron to Open: The Queen Bees, Musubi, Flock Of Farfetch'd
PROMOTIONS
Open to Iron: Rock Paper Slark, Mazer Academy, Mighty Thunderducks, Fearsome Froslass
Iron to Copper: Team BTW, OSMO PVP
Iron to Bronze: SoCal Swablu Blue
Copper to Bronze: NM PVP, PGC2
Copper to Silver: The Shadow Ballers
Bronze to Silver: Blouses PVP, Gong Rippers
Bronze to Gold: Decidueye Dynasty
Silver to Gold: TexasPVP, Weekend At Burmy's
Silver to Platinum: Hammer Heads
Gold to Platinum: North East Battlers, Bad Mews, Eastcalibur
Platinum to Diamond: Elite TMS, TNT Flingulls, C-U Later
Diamond to Emerald: The Body Slammers, PoGoats, Mazer Gaming 
Hit me up on Twitter at MJGettit, and stay tuned for more FSPN coverage. Also check out the other conferences FSPN articles by Jolt019 (LATAM), JBQ712 (EMEA), & Menomorphus (APAC). It's a good day to have a good day.
The opinions and predictions in these articles are of the author alone and not endorsed by the Arena, we love all of our children equally and couldn't possibly pick favorites.
« More