« More
The Silph League Arena
Page
Nov 12, 2022:

FSPN - NA - Bout 9 Cycle 2 Season 2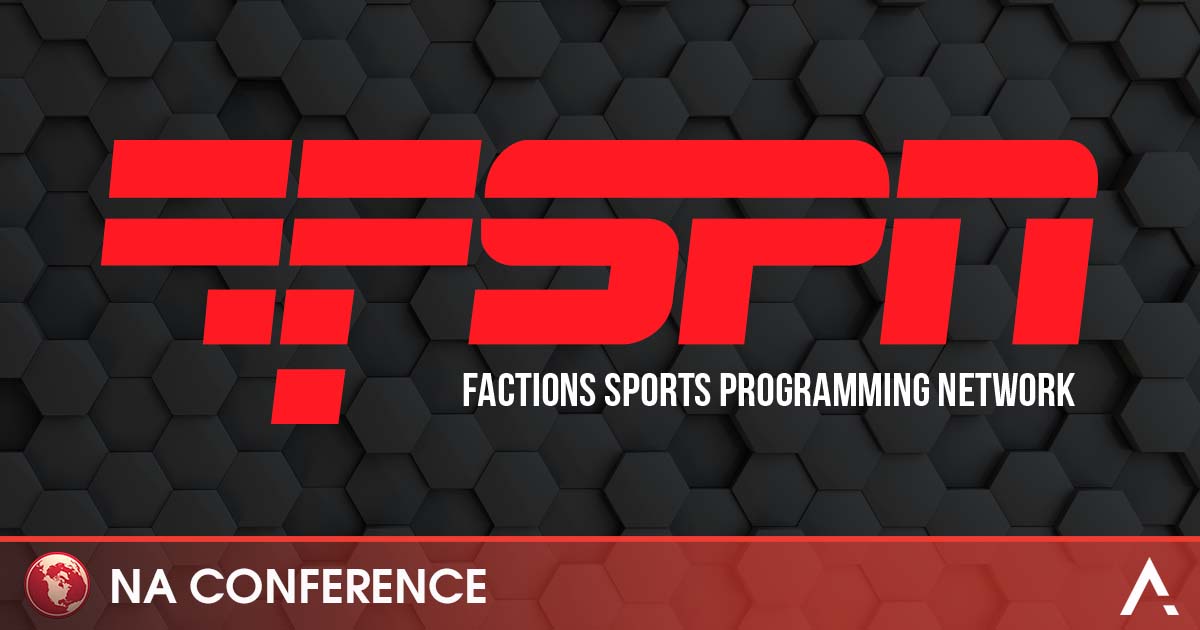 Author: MJGettit
IT ALL COMES DOWN TO THIS!
---
Oh you guys don't care about the anecdote in this article… Well, maybe you do, but I'm running behind on this so I'll keep it short and sweet: Some are moving up, some are moving down, some are staying put. Who's doing what? Read below to know what to look for… After I answer some questions…
---
Q: Most Surprising Faction?
A: POGO Raiders and I cannot stress that enough! If they get promoted, though, they may need to add another piece to improve on what they accomplished this cycle.
Q: Best tier this cycle?
A: Overall, Diamond. Silver was a steady second.
Q: If you're up to it, who would you say is the most disappointing faction this cycle? Top 5?
A: I'd say (for differing reasons) Dubz 4 Cheap, Cool Cats, Ghostpepper Dunspice, Scizor Me Timburrs, & Dojo Kkomrades. Most disappointing is Ghostpepper. I thought they may get relegated coming into the cycle but I thought it would be a 3 win GPD team getting relegated.
Q: I know it's further away from now, but if you could replace the Global Melee, would you?
A: Bruh, whatever team you're on (whoever asked the question), leave them! We halfway through the season and you're asking me about the post-season?! But if I could replace the Global Melee, I'd probably replace it with an inner-Conference tournament, similar to the NCAA Basketball tournament. Take 32 or 64 of a conference's factions with the best regular season records throughout the season and (minus the four that clinch World Championship berth) put them in a tournament. You can start it a week before Worlds so the sixteen competing in Worlds get an extra week of rest, and it does eliminate some coordination issues that arose between the four conferences in the Melee. That being said, if the Global Melee is easier on Silph to run then keep the Global Melee.
Q: Tier you're looking forward to next cycle?
A: Emerald if Muddy Water makes it, Platinum if Hammer Heads stay. 
Q: Why is the NA article usually the last one to come out?
A: Work. Plain and simple. I have three-ish jobs. On top of that I'm in a CDA class until March. Tuesdays & Wednesdays at work tend to be the busiest now that the kids are back in school, but hot damn Thursdays are the ABSOLUTE WORST time for me. I work from 630/645 am until 615 pm at the latest, then have to do my CDA class from 630-9/915pm so when all the other articles are getting published on Thursday/early Friday, I'm still organizing the article and probably doing some last minute changes that take longer than I originally thought (that happened with this article). Don't worry, I've noticed mine coming out later than most almost every week too this cycle. There are changes coming that'll get this article out earlier (hopefully).
Q: What repeat/refresh do you expect for the field specialists?
A: They've picked past Silph season favorites before (Twilight, Nightfall, Timeless, Sorcerous, Fusion), so I'd expect Glacial (the December metas are Silph's best metas), Voyager, Tempest, or Sinister. As long as Nightmare & Ferocious isn't a thought in their minds I'm cool with revamping some old metas!
Q: What future matchups are you looking forward to?
A: Elite TMS vs PoGoats, Canadian Shieldon vs The Body Slammers, Blouses PVP vs TNT Flingulls, potentially Team BTW vs SoCal Swablu 2
MATCHUPS TO FOLLOW (OF CONSEQUENCE) IN THE FINAL BOUT
---
EMERALD: ICY WIND VS COOL CATS & WING ATTACK VS STADIUM ELITE
Evanstonks, no matter what, is relegated. As for who will join them, the loser of Icy Wind vs Cool Cats will be with them. Then… It can get a little dicey. First we'll cover the rarest of possibilities: Final Boss getting relegated, which can only happen if they lose by a blowout score and Wing Attack + Icy Wind win in a blowout. Wing Attack has to win and have at least the same amount of points as Icy Wind, since they own the tiebreaker. A loss means they're going to Diamond. As it goes for who'll clinch the World Championship automatic bid, if PoGoats win & Body Slammers can't past them in points then PoGoats get it. If PoGoats lose and Body Slammers win, then Body Slammers get the spot (and karmic revenge from last cycle's Diamond). If both lose and Stadium sends Wing Attack to Diamond, then Stadium gets the spot (entering this week SE is one point behind/in front of PoGoats/Body Slammers and holds the tiebreaker over PoGoats).
Tiebreaker Cheatsheet
PoGoats: own tiebreaker over The Body Slammers & Chicago Stars
The Body Slammers: own tiebreaker over Stadium Elite & Chicago Stars
Stadium Elite: own tiebreaker over PoGoats
Chicago Stars: own tiebreaker over Stadium Elite
Icy Wind: owns tiebreaker over Final Boss (if it comes into play)
Wing Attack: owns tiebreaker over Icy Wind & Final Boss (if it comes into play)
Cool Cats: own tiebreaker over Icy Wind & Wing Attack
DIAMOND: ALL EXCEPT TNT FLINGULLS VS HV POGO DOJO
Canadian Shieldon has won the tier, HV Pogo Dojo & TNT Flingulls are getting relegated, and barring an inexplicable blowout loss Elite TMS are going to Emerald with C-Shield. That's two of three spots in both promotion & relegation locked up. Muddy Water, currently in 3rd, faces Canadian Shieldon who's going to either relax this week or go for perfection. kkPVP, in 5th place, can still get into Emerald but will need A) to beat SoCal Swablu Gold, B) Muddy Water loses, and C) MUST surpass Muddy Water in points. SoCal already has the tiebreaker over Muddy Water and a five point lead so a win coupled with a Muddy Water loss gets them the final promotion spot. When it comes to the last relegation spot, Team OMEGALUL & Deoxys Alberta Forme battle to see who doesn't have to keep F5'ing the Backstage/ETMS matchup. Currently OMEGA sits in the 8-seed, but they do have the tiebreaker over Backstage, meaning they have another way to avoid relegation even in a loss. Backstage has the toughest challenge of the three in facing an Elite TMS squad that ain't playing for anything and coming off a loss (3-0 with an average margin of victory of about 10 points).
Tiebreaker Cheatsheet
Promotion
Muddy Water: owns tiebreaker over kkPVP
SoCal Swablu Gold: owns tiebreaker over kkPVP
kkPVPFactions: none
Relegation
Deoxys Alberta Forme: none
Backstage Battlers: owns tiebreaker over Deoxys
Team OMEGALUL: owns tiebreaker over Backstage
PLATINUM: ALL
Whoooo… ok… in simplest forms: the winners of Hammer Heads/PA Perrserkers goes to Diamond & MichiGengar/C-U & D4C/ATHF goes to Gold. Everyone else? I'm going to cheat here and direct y'all to KindaCuteThough's Twitter since he described the scenarios earlier in the week.
Tiebreaker Cheatsheet
Promotion
NEB: owns tiebreaker over BM & PAP
PAP: owns tiebreaker over Phoenix, DOJO, & BM
HH: owns tiebreaker over NEB & BM
BM: owns tiebreaker over DOJO
DOJO: owns tiebreaker over HH
Phoenix: owns tiebreaker over NEB & DOJO
Relegation
D4C: owns tiebreaker over MichiGengar & C-U
MichiGengar: owns tiebreaker over C-U & ATHF
CU: owns tiebreaker over ATHF
ATHF: none
GOLD: NEB: UDDER MADNESS VS THE GREAT UNOWN, THE ORLANDO FACTION VS HOOSIER DADDIES, & iCARLY FAN CLUB VS EASTCALIBUR
The three getting promoted are locked in: Lucky Muks, HomeSliceHomies, & Blouses PVP. Play Rough Riders are getting relegated, it's just a matter of where. As for who else gets relegated that comes down to how The Great Unown, The Orlando Faction, & Eastcalibur play this week. Eastcalibur has the highest hill to climb, being 6 points behind Great Unown & 7 behind Orlando, but their opponent is coming off a 2-bout skid in which they lost out on their chance at moving back up to Platinum. The Great Unown have, out of the three in main danger of being relegated, the only opponent who legitimately has nothing to play for this week. The issue in that match isn't their opponent, it's them. They own the tiebreaker over Orlando & Hoosier, but lose out on the tiebreak over Eastcal, and losing THAT SPECIFIC tiebreaker is the reason they're here now fighting for safety. They do have a 7 point cushion over Eastcal, but one behind Orlando & eight behind Hooiser. Considering that Hoosier has found that inner dad rage as of late & The Orlando Faction has been volatile this entire cycle with their scoring, TGU needs to get as many points as possible and leave none on the table. Oh and there is this chance that Hoosier Daddies could get relegated if they lose and The Great Unown wins. 
Tiebreaker Cheatsheet
Hoosier Daddies: owns tiebreaker over Eastcalibur
The Great Unown: owns tiebreaker over Hoosier Daddies & The Orlando Faction
The Orlando Faction: owns tiebreaker over Hoosier Daddies
Eastcalibur: owns tiebreaker over The Great Unown
SILVER: SCIZOR ME TIMBURRS VS GONG RIPPERS & 'N SYNCHRONOISE VS THE SHADOW BALLERS
I've focused a lot on the promotion race in Silver to where it can be recited off memory: TexasPVP goes to Platinum with a win, Ohio goes if they win + Texas loses, Helmet Heroes goes to Gold once they've scored 6 points. The single relegation spots, however, are still up for grabs, and you guessed it (man this is a common theme this week) they're playing each other this week. Gong Rippers are about ready to dive back into Bronze as they'll need to win via blowout & the loser of 'N Sync/Shadow to get blown out to stay in Silver. The loser of 'N Sync/Shadow Ballers is probably getting relegated unless Gong Rippers pull off a close upset and the Sync/Shadow match is close as well.
Tiebreaker Cheatsheet
Double Promotion
TexasPVP: tiebreak over Ohio
Ohio Nation: none
Relegation
'N Synchronoise: tiebreak over Scizor Me Timburrs & Gong Rippers 
The Shadow Ballers: tiebreak over Gong Rippers
Scizor Me Timburrs: tiebreak over The Shadow Ballers
Gong Rippers: none
BRONZE: ALL
THOSE…F****N'…TIES!!!! Ok, Disputin's tie is helping them hold on to the double jump for now, but their opponent, POGO Raiders, is also fighting for the double jump as well, so they HAVE to win to guarantee promotion. This is one I'm also cheating on, as KahunaPat has this…mess…figured out.
Tiebreaker Cheatsheet
Promotion/Double Promotion
…honestly just go follow KahunaPat on this. It'll get really crazy if Disputin & BC Orlando finished tied
Relegation
DOJO Kkomrades: owns tiebreaker over Swellsprouts
Swellsprouts: owns tiebreaker over Busta Mime
NM PVP: none (can't catch DOJO)
Busta Mime: owns tiebreaker over NM PVP
COPPER: UTAH POKEMON RANGERS VS FLETCHINDERELLA STORY & TESTUDO SKILLZ VS SW1TCHMSTRZ
Last week I said Testudo Skillz could decide everything in Copper. This week… they decide ALMOST everything in Copper. They can help decide whether they stay in Copper or go to Iron and whether Sw1tchmstrz gain enough points to pass Team BTW for the double jump (pending Team BTW doesn't drop a nuke on Wu Tangela Clan). The third spot for promotion is pretty cut and dry with the FletchinDErella getting their ticket punched to Bronze as long as they score 7 points.
Tiebreaker Cheatsheet: not needed…
IRON: ALL EXCEPT MUSUBI VS PETERBOROGH DOOFS
Kinda like with Platinum, every team that's playing for something is playing each other. Mazer (fighting for promotion) is facing Spheal Team 6 (fighting to avoid relegation), Mighty Thunderducks (fighting for promotion) is facing Froswraths (fighting to avoid relegation), and Sharks & Recreation (fighting for promotion) is facing OKC Shell Smashers (fighting to avoid relegation). Then, for the first time ever in the North American Conference, two unbeaten factions meet in the final bout. Rock Paper Slark & BraveNerds are both getting promoted, but that doesn't mean they can't go all-out to assert their dominance and put the upper tiers on notice. 
Tiebreaker Cheatsheet
Mazer Gaming Academy: owns tiebreaker over Mighty Thunderducks & Sharks & Rec 
Mighty Thunderducks: owns tiebreak over Spheal Team 6, Sharks & Rec, & OKC
Sharks & Recreation: owns tiebreaker over ST6 & Froswraths 
Spheal Team 6: owns tiebreaker over Froswraths
OKC Shell Smashers: owns tiebreaker over ST6
Froswraths: owns tiebreaker over OKC
Top Pride Fights of This Bout
---
BraveNerds PVP vs Rock Paper Slark: battle of unbeatens & winner goes to Bronze! STREAM THIS!!!!!!!!
Canadian Shieldon vs Muddy Water: C-Shield going for perfection in Diamond.
Blouses PVP vs Lucky Muks: Gold tier championship maybe?
TNT Flingulls vs HV Pogo Dojo: Battle for last place
Musubi vs Peterborogh Doofs: Battle for last place pt. 2
TTT Squad vs Battlebois: Perfection in Open Tier for the first time since S1C2?
Hit me up on Twitter at MJGettit, and stay tuned for more FSPN coverage. Also check out the other conferences FSPN articles by Jolt019 (LATAM), Hawkeye117 (EMEA), & Menomorphus (APAC). It's a good day to have a good day.
The opinions and predictions in these articles are of the author alone and not endorsed by the Arena, we love all of our children equally and couldn't possibly pick favorites.
« More