« More
The Silph League Arena
Arena Update
Sep 2, 2021:

FSPN – NA – BOUT 3 CYCLE 3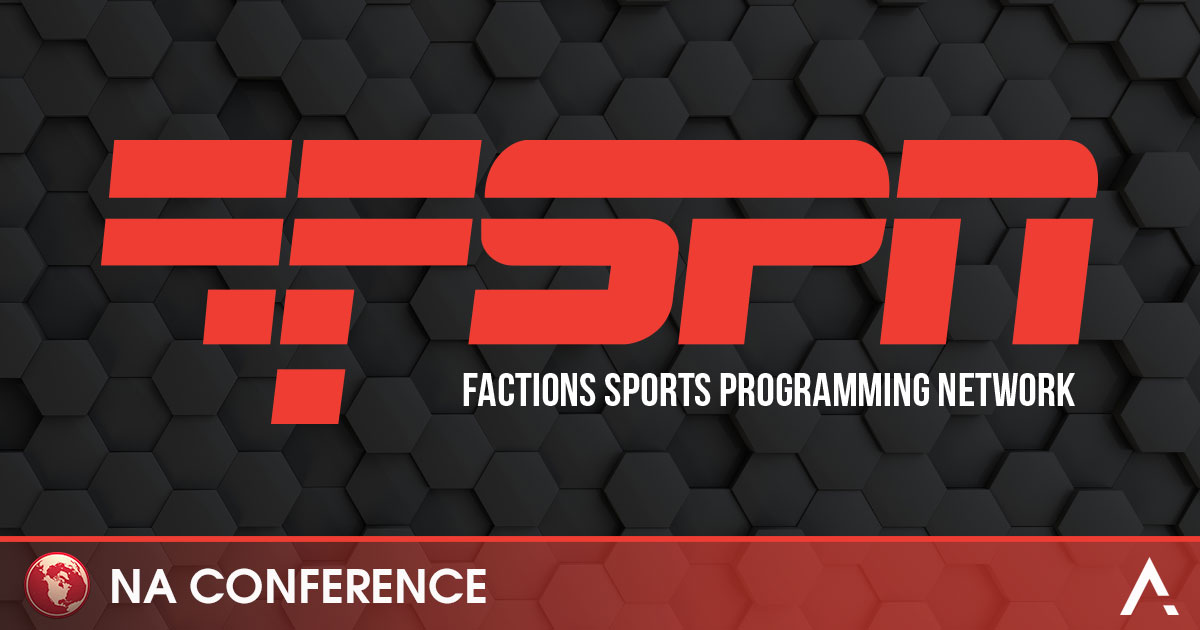 Author: MJGettit
SEVEN C(hicago) M(ade) PUNKS ENDED THE STREAK (hehehee, wrestling tie-ins)
When the tiers were announced and who would be in them, we all knew that Marillanders' streak was on borrowed time. I'm pretty sure they knew it too. Eleven weeks of winning, smallest margin of victory being 5 and largest being 19, were on the line going into their bout against the Chicago Stars, who since the start of factions have only lost one bout (by 1 point to Mazer). Chicago seemed ready too, as they themselves were riding a 7 bout win streak. Marillanders didn't waste time saying they wanted #1 all to themselves, but Chicago's stacked lineup came prepared. Even though Adakazam was able to nab a 3-0, it was the only positive set Marillanders would get, as the other field specialists for Chicago were able to win 2-1 apiece to split those battles 6-6. Chicago's Schapocalypse was able to take 2-1 in the Master League and by the time the last two matches were left to be played Chicago was up 8-7. Sit back, as history takes place…
The second to last battle saw Balk88 go up against Brnkbrinkbrnk. Two wins from Balk puts immense pressure on Marillanders' HotPocket in the Ultra League, but three would end the most important streak that Marillanders have: their undefeated streak. If you're coming for the king, you'd best not miss. Balk didn't just come for the king, he came for the kings' head and heart, scoring a 3-0 that signaled the end of the red & yellow bunny's reign atop the NA Conference! Snapped was the 11 bout win streak! But while the head laid down on the ground, the heart was still beating. One streak had ended but another could still live; Marillanders were also a part of an elite few that had scored 10 points in all bouts they've completed in, alongside E4 Champions, DOJO Squad, and the Chicago Stars. It was all on HotPocket to pull off a 3-0 to keep that streak going, but Beeeach7 had other plans, scoring the 2-1 victory, squishing the heart, and ending another streak. So now the Chicago Stars own the longest winning streak in the NA, too bad they can't celebrate for long, as Cool Cats are up next for the Stars.
THE PLUSLE(S)
Muddy Water (1-0, 14-7) vs Ann Arbor Arbok (1-0, 14-6): This is an evenly matched bout no matter how you look at it. Muddy Water has a slight edge in the UL, but DragonMastrPete's performance in the field has usually given MW some breathing room everywhere else. ShinyHunterBen will probably need to slow Pete down & the AAA field specialist just have to draw even to be able to take home the win. 
Forget drawing even, AAA's field specialist only gave up two points and MaiSakurajima2 won in the Ultra league 2-1 en route to a 13-8 victory.
Faction on Upset Alert: Marillanders PVP (1st week in Diamond they were able to outplay SoCal Swablu in the Field Specialist & Ultra League spots. This week they face a faction that not only matches their talent across all areas, but maybe surpasses it. Pocket held down the UL last week but he will be needed in the field so they can let Huntress do what she does best: win the Ultra League. You can also watch these battles on Monday night on Burnobus' twitch channel.)
Go watch the stream on replay if you missed it. Great play on both sides and one of the SMOOTHEST swaps by Schapocalypse will make it a worthy watch.
Faction That Will Undoubtedly Win Their Match: Regicide PVP (Taking a risk picking them to win, seeing as they were down to The Driftblim Gang until JakeDoesHurdles put them ahead for good AND their opponents, OSMO PVP, had a sweaty win last week 11-10 over Noctowls. It'll be a close bout if Regicide wants it to be.)
Hey y'all, Regicide didn't want this to be close. Three sweeps by JakeDoesHurdles, Knippless, & Easleydone27 and no one got swept on Regicide's side meant a clean victory and a nice warm-up for this week's match-up against Elite TMS.
Oh, and apparently everyone but me knew about Agentavacado's Rayquaza. (Took him seven, SEVEN, tries to get one for Great League. Meanwhile I'm on attempt #17 on GL Lugia, and I'm sure everyone is aware of CountryNerd's quest for Ho-oh.
THE MINUN(S)
Reis2Occasion (Mazer Gaming) vs AragornIsMyKing (The Body Slammers): Silph Legend vs GBL Legend. A big hoss fight. The Body Slammers have beaten a star-studded lineup before. This battle I think will have more impact on who wins based on when it happens. If they're one of the last two battles to happen, then I think it favors Body Slammers, but if it's one of the first three, Reis I believe will have a better chance of winning this battle.
By the time this battle happened Mazer had already won. Also, Reis is 2-0 when he's one of the last two battles in a bout. 
MATCHES TO KEEP AN EYE ON
---
Faction That Will Undoubtedly Win Their Match: Wing Attack (I had them being promoted at the start of the season, and they've had to play the team that I thought could stop them (E4) and a team that's going to be a tough out (Icy Wind). Not an ideal start but could be looking at their opponent as a win that's desperately needed.)
Faction on Upset Alert: SW1TCHMSTRZ (They're playing well, but Take A Chansey On Me has been raising eyebrows coming into the 3rd Bout with a comfortable win over LA Lappy Wows. If Switch's field specialist slips up, Chansey may steal one from them.)
Faction On The Rise: Hoosier Daddies (Ok, last time I wrote about them as a faction, they got their doors blown off. But you can't ignore how they're playing now. Coming off a 17-4 win, they're in the driver's seat for promotion in the Bronze tier.)
Faction On The Slide: TNT Flingulls (Starting 0-2 isn't inherently bad, and neither is losing close. But in their history they're 0-4 in bouts decided by 3 or less points, whereas their opponents this week are 5-1 all-time. They need to buck that trend soon to get out of the bottom of the Platinum tier.)
BEST MATCHUPS OF THE 3RD BOUT
---
Chicago Stars (2-0, 28-14) vs Cool Cats (2-0, 28-14): Y'all have read about both of these teams in my articles, so you know it's going to be a contender for best bout of the year. Do I really need to sell you on the matchups here?

TexasPVP (2-0, 30-12) vs Dubz 4 Cheap (2-0, 28-14): Two favorites to be promoted to Bronze face off in some Open tier action. Every battle in the field will be tough, but the bout is going to be decided in the GL/UL/ML. Whoever wins that wins the bout.

Ann Arbor Arbok (2-0, 27-14) vs Mazer Gaming (2-0, 27-13): Ann Arbor Arbok have been playing out of their minds lately. Field Specialists' play benefited them last week and it'll be even more important against Mazer's Specialists. A bonus match to watch out for is

Doonebug97

vs

2016TDouglas

. If somehow 2016 pulls off the W over Doonebug, it'll help AAA immensely. 

Icy Wind (1-1, 25-16) vs Deoxys Alberta Forme (1-1, 23-18): This match right here is just… Man there are no words to describe how this will be. The winner puts themselves in a favorable position to avoid the threat of relegation, and the loser, while not being threatened by relegation yet, still will have much to play for. 

DOJO Squad (2-0, 25-17) vs E4 Champions (2-0, 24-17): Two factions that both have scored 10 points in every bout. That's going to end this week. This bout will be won in the Great & Master League. If DOJO can hold E4 to 2 points in those areas they'll be in great shape to claim #1 in the Platinum tier. 
Well that's all I got for now. This edition of FSPN NA may seem (is) a little more focused on the higher tiers, but just bare with me. This week felt like those bouts will have major implications on how those tiers will shake out, but there's more coming… Hit me up on Twitter at MJGettit and follow the action along with me.
The opinions and predictions in these articles are of the author alone and not endorsed by the Arena, we love all of our children equally and couldn't possibly pick favorites.

Want to help cover Factions news for your region? Apply to join our content team HERE
« More