« More
The Silph League Arena
Arena Update
Sep 10, 2021:

Get Ready for the 2021 Silph Arena World Championship Finals!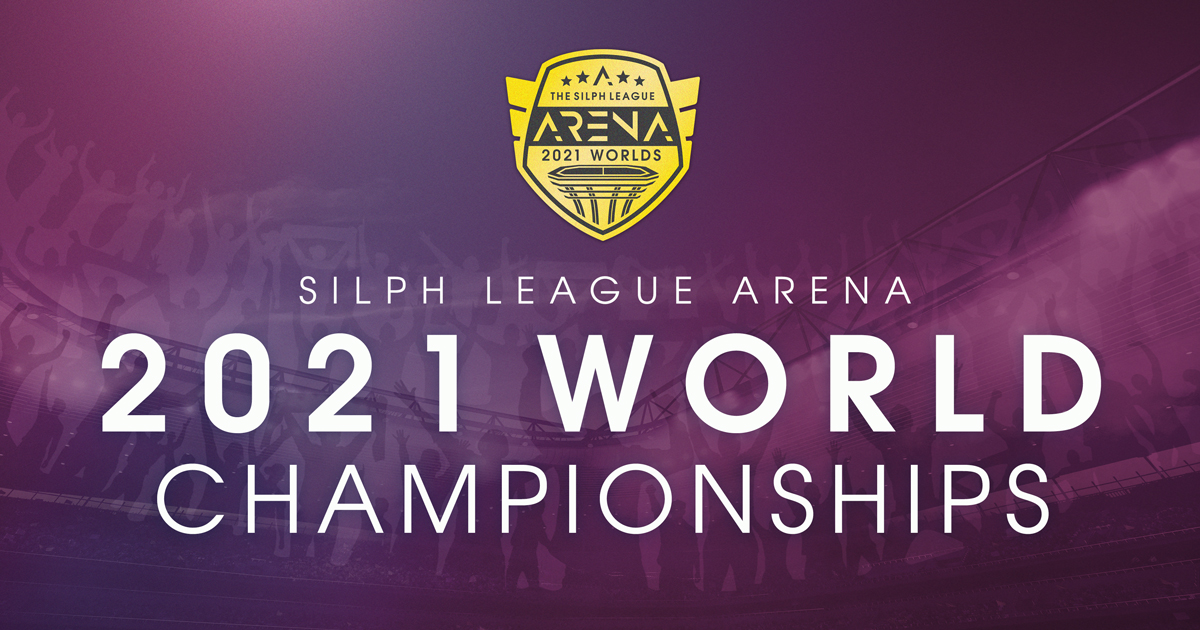 4 Continental Challengers have emerged victorious from the Preliminary Rounds, but they still have one more summit to climb! On Sunday, September 12th, they will join the 2021 Continental Champions in the World Championship Finals!
Double Elimination Finals
The 8 competitors will battle in a double-elimination bracket on September 12th. The final victor will be crowned the 2021 Silph Arena World Champion!
The meta for the Finals is a unique format, never seen before in the Arena. Unlike normal formats, where competitors bring 6 Pokémon as their Battle Team, the Finalists will build a team consisting of 8 Pokémon. Their opponent each will select 2 of those Pokémon to ban from battle, leaving 6 Pokémon to choose from.
For the first round of the double elimination bracket, the competitors were randomly seeded. Each Challenger was then paired against a Champion. See the graphic below for the first round matchups.
Watch the Action LIVE
The World Championship Finals will be streamed LIVE on the Silph Arena Twitch channel, hosted by PvPSteve. He'll be joined by a cast of familiar faces, including SpeediestChief2, KiengIV, Lundberger, 2OButters, and CalebPeng. The battles begin at 9am PDT (UTC-7), you won't want to miss it!
World Championship Finals Competitors
These 8 competitors have fought tooth and nail throughout the Season to reach this point. While only one will reach the summit, all of these battlers should be congratulated and commended for this amazing achievement!
Continental Champions
Continental Challengers
« More