« More
The Silph League Arena
Arena Update
Mar 8, 2021:

International Women's Day 2021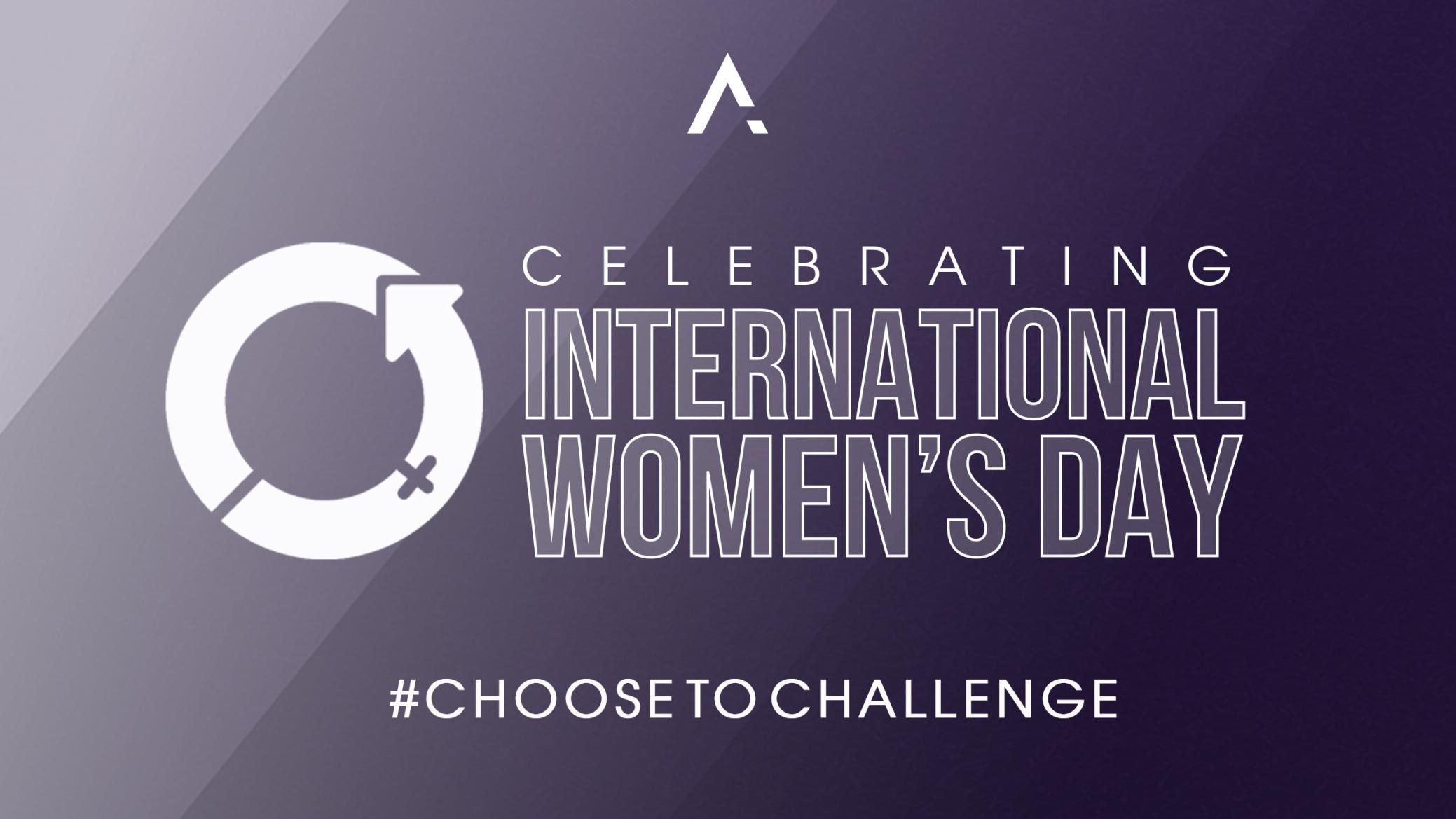 Today, March 8th, is International Women's Day, a day which provides us with an opportunity to support and celebrate women's equality. We at the Silph Arena couldn't let this day pass without acknowledging the achievements of some of the powerful women competitors around the world. These women battle with force, forethought, and strength only possible among top tier battlers. It should be no surprise to see these women competing at this level, nonetheless each brings a passion and intensity deserving recognition not just today, but throughout the PvP Seasons. Let's meet these amazing battlers!
---
AliLuckey's introduction to Pokémon came early on in life. At age 5, she asked her parents to buy her some Pokémon cards, and later convinced them to purchase her a DS so she could play Pokémon Pearl. She hasn't stopped playing since, and downloaded Pokémon GO the day it came out! When the Silph Arena announced the Boulder Cup, she didn't hesitate to jump right in.
At first, she felt a bit nervous going to tournaments since she was one of the only females in attendance. She didn't let that stop her, however, and her natural talent, cheerfulness, and competitive nature helped her to make friends in her community, which encouraged her to keep competing. Now ranked #58 in the world and #17 in the United States, AliLuckey says that her proudest achievement in the Silph Arena is winning a Wildcard Qualifier for the Season 1 North American Continentals and making it to the finals of her Continentals group.
While AliLuckey loves being competitive and snagging gold and platinum medals whenever she can, her advice for new players is to, "Focus on the fun of it and the connections you can make and the things you can learn!" She believes that love of the game is more important than rank or your results, and that personal growth as a battler and a human is the real point of PVP.
---
Paulasha97 has been playing Pokémon since 1999. Having started with Red, she has played every single main series game since. This experience has certainly come in handy, helping her rise in the ranks to 7th in her home nation of Spain and #106 globally. A proud member of Team Instinct (and the PvP team Infinity GO), she played Pokémon GO briefly in 2016, returning back in 2017 and has been playing since.
Originally, she didn't believe that PvP was for her – she thought that it had no strategy and it only involved tapping. However, someone in her community started playing Silph Arena tournaments and introduced her to the themed Cups. She started playing during the Nightmare Cup and has not looked back! She enjoys battling with Dewgong and Sableye, and prefers more open metas such as Sunrise and Sinister, where energy and shield management are more important than getting the right lead.
Even with a platinum medal and 34 gold medals under her belt, as well as a 77% win rate, her proudest moments are when she is able to silence those who judged her for being a woman. For anyone thinking of trying out PvP, she believes that you have to stay patient, try to improve day by day and get to know game mechanics calmly. In her opinion, patience is the most important thing in the PvP world.
---
Pkmntrnrsteph's journey began many years ago after seeing her neighbor play Pokémon Blue on a Gameboy Color. She was so captivated she got a copy of Red, started collecting cards, watching the anime, and has played all the main series games released since. At her core, she's an OG trainer who never outgrew her passion.
That same passion fuels her competitiveness in PVP. Pkmntrnrsteph currently ranks 7th in the UK with a striking stack of wins – including 1 platinum and 32 gold medals! Since Fusion Cup, she consistently ranked as the top female competitor in the UK, but is thrilled to see many other female competitors reaching similar heights in Season 3.
As an OG trainer, pkmntrnrsteph knows the importance of rivalry and is driven to be a better competitor because of these relationships. If you're starting out, she suggests finding someone to be your "rival" to train with and push you to grow.
---
NHoff is a genuine battler who understands the most important parts of PVP: enthusiasm, off-meta picks, and having fun! Still, she doesn't mess around. Starting her Arena journey at the beginning of Season 2 with Sinister Cup, she's earned first place for all but one Silph Arena meta while achieving an impressive 78.41% win/loss ratio.
While NHoff appreciates stats and solid choices like Alolan Marowak & mudbois, she enjoys unleashing her best buddy Palpitoad in friendly matches to keep things interesting. She's also been known to run fun teams with wild success, including a 6-0 Toxic Cup sweep riding on the back of her perfect iv best buddy Lickitung! Adding meaning to the fun, during Sorcerous Cup NHoff brought a rainbow palette team, landing wins with less than ideal Pokémon. Afterwards, she donated to a LGBT+ health center for each time her Solrock landed a Solar Beam win! This playfulness & depth to team picks should keep any opponent on their toes!
Hailing from the greater Philadelphia area and moving to Boston, NHoff, like so many battlers, belongs to several communities including Girls That PVP, GO Stadium & Alfindeol's community, and credits them all for her success in PVP. Gathering knowledge and support from each has made her a better battler, but also showed her how the community transcends the game and even tournaments. NHoff has a lot of advice for beginners, but most notably says, "Find yourself in a community that builds you. There is so much to love in this game and in this community if you find the right places."
---
Originally from the USA, Lundberger moved away roughly 7 years ago and now lives in Antwerp, Belgium. She started playing Pokémon GO in the summer of 2016 as her first-ever Pokémon experience, having not played a main series game before. She started because everyone was hyping it up – "I have a really addictive personality so I was inspired to 'catch them all'!" She chose Team Mystic, although she probably would have picked Instinct if her friends weren't all Mystic already. They have all since quit, but she has stuck with the game and is too loyal to switch teams now!
Lundberger began PvP with the Boulder Cup at the start of Season One. She remembers that she was the only person in her local tournament that brought only one of each typing, for the principle of the matter. She would write down the typings and what they were strong or weak against to help her remember – it was a bit like homework. That experience and preparation have done her well, getting her to #216 in the world and the first player in Belgium to hit the Ace rank in Season Three!
Tournament-wise, her proudest PvP achievement is her first platinum medal, a 7-0 sweep in Sunrise. However, she has also started a PvP Channel with two fellow players who also live in Belgium. It's called My PvP Academia and it has grown to over 1500 community members in under 6 months!
As some advice, Lundberger suggests that people find a community, or even a friend, who also enjoys the battles and just start playing! Also, new players should not get too discouraged if they don't do well in a battle or a tournament, or even a whole cup, as every battle presents a learning opportunity. Most importantly though, have fun! It's easy to get stressed or take it too seriously, but you'll play your best when you have a calm head and are enjoying yourself.
---
MissAvaahnaa is no novice in Pokémon GO or the Pokémon world! This powerhouse was first introduced to the franchise with Pokémon Red as a kid, and even collected the full base set Trading Card Game. Playing Pokémon GO since day one, she longed to battle and found the chance to compete in PVP and the Silph Arena.
As the 16th ranked battler in the UK, MissAvaahnaa earned two platinum medals last season in back-to-back metas with the Sorcerous and Catacomb Cups. Strong, consistent performance is common for this competitor as she dons an impressive total of 94 medals. Staying true to her roots, MissAvaahnaa's proudest achievement was winning a local Yorkshire Championship tournament playing the World Championship meta at the end of Season 1 . This win earned her with a small trophy she keeps on display at her home.
If you're just starting out in PVP, MissAvaahnaa suggests practicing as much as possible with people who are invested so you can learn from one another. Don't let ideal IVs keep you from competing; understand what you have and how to best use it. And above all, have fun!
---
Meet Mastereterna: the PVP machine! Starting Pokémon GO in 2019, she became interested in PVP after playing the game for just two months and it's been nonstop ever since! She got her first taste of Arena tournaments with the Sinister Cup, and she's competed in 134 ranked tournaments in Seasons 2 & 3. You might say she's sentimental for Sinister because she battles Haunter any chance she gets. If Haunter is allowed in the meta, it's on her team!
This dedication to compete has vaulted Mastereterna to the top of the global leaderboard and made her the 2nd ranked competitor in her home country, Venezuela. Still, she is determined to become the best!
Mastereterna attributes her success to the fundamentals of practice, hard work, and learning from your mistakes. She laments that it's hard to get into PVP, but we all start on the same level and if you love it, take things step-by-step, one tournament at a time, you can become the best in the world!
---
HeyItsPugs is a down to Earth battler and veteran of the Silph Arena. She has been competing and organizing tournaments in her local community, The Robin Hood League in Nottingham, England, since the Silph Arena announced Boulder Cup. In fact, while she has plenty to be proud of in her PVP career – including snagging gold in every single Rainbow Cup tournament she entered, sweeping her GirlsThatPvP lobby Voyager Cup, and reaching rank #362 in the world this season – some of her proudest moments involve helping her local community to organize its events. Her local community, though small, has hosted two Regionals and continues to host monthly cups even with the stress put on many in the PVP community during the pandemic.
While HeyItsPugs enjoys organizing events and relishes the chance to unleash her competitive side to battle in them, she says that some of her favorite memories of the game involve battling with friends and using fun Pokémon. She still remembers using Vigoroth before it rose to popularity and felt vindicated in her stardust investment when everyone scrambled to make their own for Jungle Cup.
HeyItsPugs's advice to new players is to "just have fun with it." She believes that it doesn't matter if you win or lose, only that you enjoy yourself along the way. According to HeyItsPugs, game knowledge, including type matchups and battle strategies, can always be learned later down the line. The truly important thing is to start out enjoying playing the game.
---
We would also like to take a moment to acknowledge the uplifting and inspiring community #GirlsThatPvP in creating a space for women to connect and find camaraderie in PVP. This community was started to encourage women to compete at tournaments and further hone their battle skills. Now with over 350 members, they have become a cornerstone of the PVP and larger Pokémon GO community. Join us on Twitter today to show our appreciation for #GirlsThatPvP for encouraging women to achieve greatness. See our threads at @SilphGG and @SilphGG_ES to share your support!
---
This article was written by Arena Staff members SarahElise, HeyItsPugs, and Katy46.
« More