« More
The Silph League Arena
Arena Update
Sep 18, 2020:

End-of-Season Mementos, Season 2 Merch Sale, and October Cup Reveal Stream!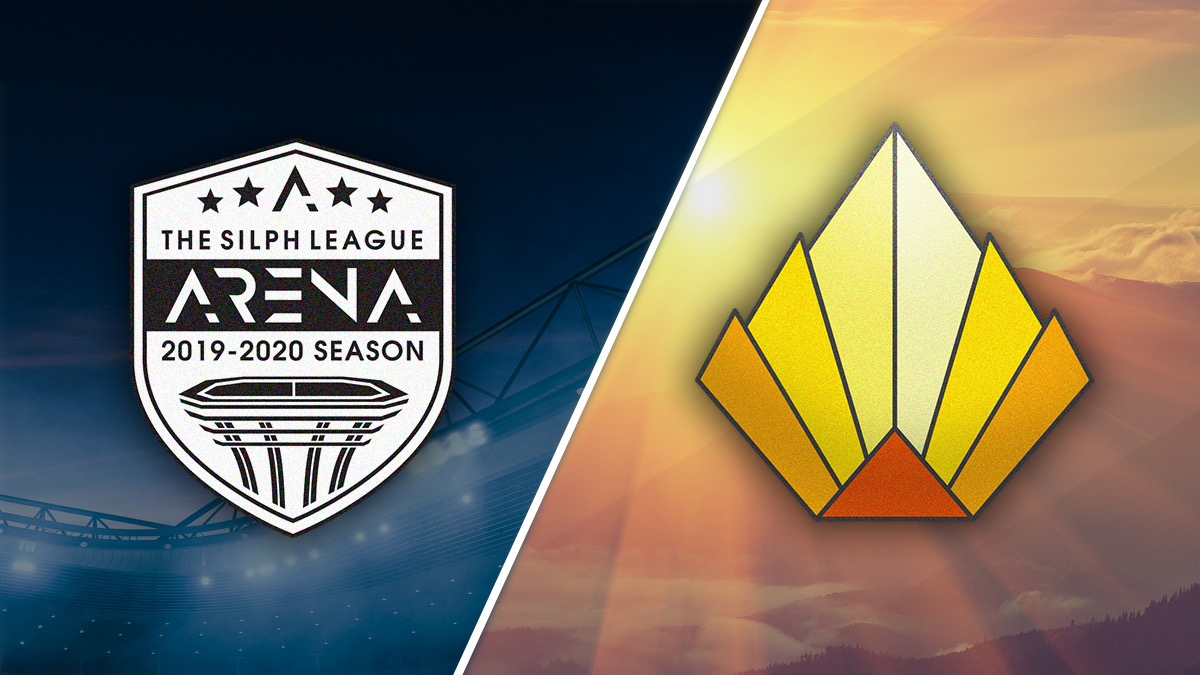 The 2020-2021 is peeking its head over the horizon and we can't wait! We've revealed the Season Roadmap and even gotten a sneak-peek at the October badge, but there are still a few items left from Season 2 to take care of.
Season 2 Mementos
The commemorate the 2019-2020 Competitive Season, the Arena will be awarding various Achievements for your Travelers Cards! You may be familiar with some of these keepsakes, but this year we're featuring a brand new Achievement – the 'Best in Show' Badge – for competitors who finished first in at least one tournament for every Cup!
Last Chance for Season 2 Merch
Did you miss buying buying stickers or buttons for any of the Cups during the 2019-2020 Season? Now's your chance to add them to your collection! We know that this has been a tough year, and while some Tournament Organizers have been ordering prize packs each month, not all communities have been able to get their merch. So this year, we are offering a Last Chance opportunity for everyone to complete their collection of Official Arena Cup merchandise!
Arena Cup pins, stickers, and buttons from each Season 2 Cup will be available while supplies last. You can also purchase the Official 2019-2020 Arena Season pin for the first time. Purchase any Cup pin and you'll get 25% off the price of the 2019-2020 Season Pin.
Tournament Organizers can preorder October Cup prize packs, including pins, buttons, and stickers now too. Prize packs will be available for preorder at wholesale prices until October 1st!
Remember, all items are only available while supplies last. Don't wait, order now!
Catch the October Cup Reveal on Stream
We know that everyone is anxiously awaiting the reveal of the first Cup of Season 3. Don't worry, your wait is almost over! The October Cup meta will be announced on Monday, September 21st! As always, you can keep an eye on our social media channels for all of the important details, but this month you can also catch the reveal live on stream! Streams start at 8:00pm EDT (00:00 UTC) the Team Rocket Academy Twitch in English, or on the Silph Arena ES Twitch in Spanish. You won't want to miss it!
---
Get ready for big things in the upcoming PvP Season! Next up, the October Cup reveal. Stay tuned!
– The Arena Team –
« More