« More
The Silph League Arena
Arena Update
Aug 28, 2019:

Official Season 2 Start Date, New Toys, And Exciting Things to Come!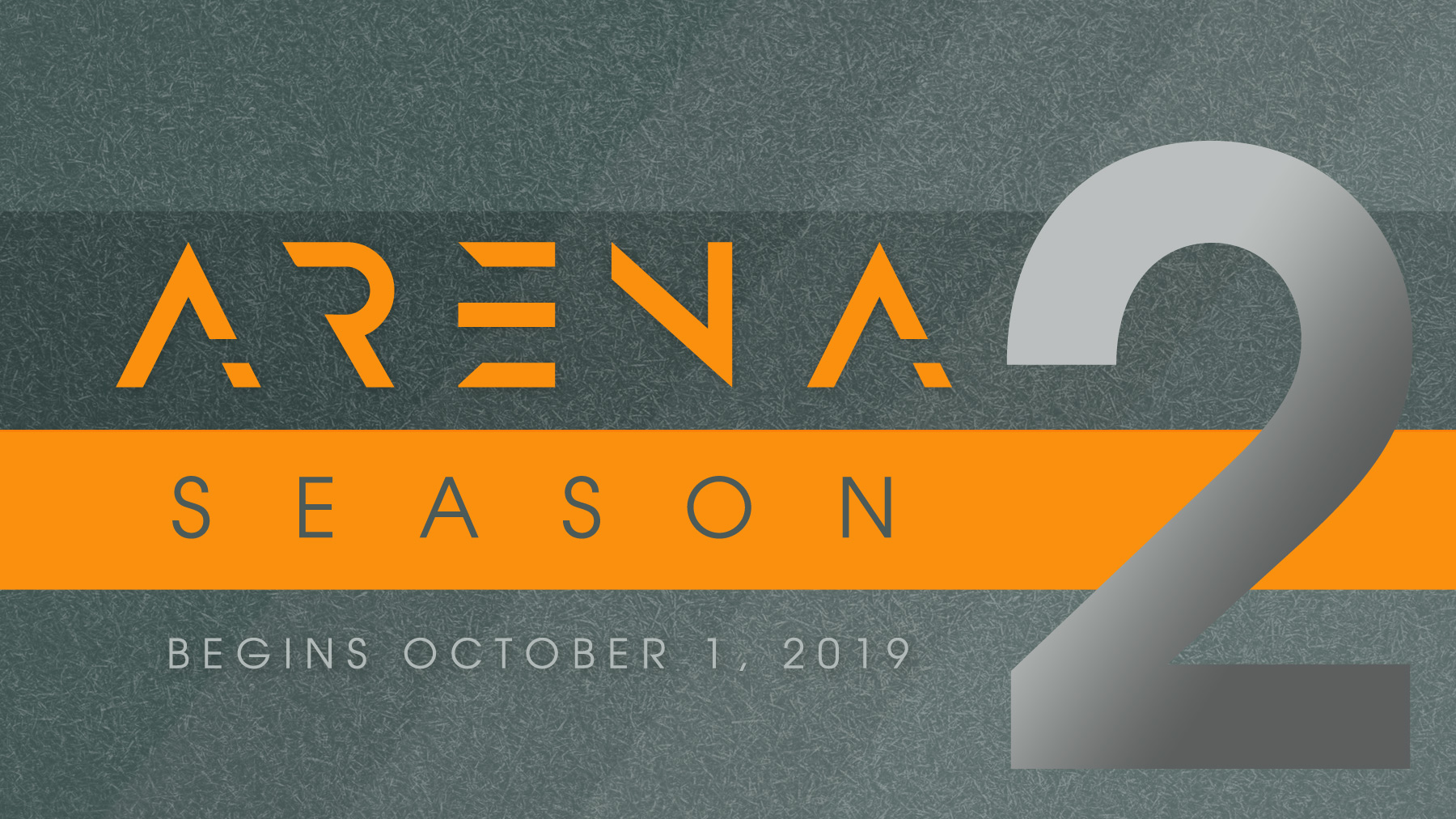 As the inaugural season of the Silph Arena comes to a close in a few short days, we are very excited to introduce the official start date for Season 2! After 8 months of intense battles, challenging Cups, crushing defeats, and glorious victories, it is finally time for the Arena to move into the next chapter of competitive PvP. (And with rumors of in-game PvP features on the horizon, the timing couldn't be better!)
Season 2 kicks off on… OCTOBER 1st! Mark your calendars and rest up because this fall brings a clean slate and new chance for every competitor to ascend the global (or soon-to-come national) leaderboards and eventually even claim the title of Champion!
The upcoming Season will bring some brand new features and epic experiences along with many familiar ones. Much more information will be revealed throughout September as we approach the Season's start, but here's a few new toys you can begin playing with already:
1. Prove Your Mettle with the Season 1 Championships Format!
As there are no ranked tournaments during the off-season in September, many communities may wish to take a chance to rest, recover resources, and get ready for Season 2. But if your community is itching to battle, the Arena has made the Season 1 Championships format available to host in unranked tournaments this month! The Season 1 Championships meta is available to be scheduled on silph.gg starting today.
2. Explore Ultra and Master League!
Great League will remain a core platform for standardized competition (like Cups!) in the Arena next Season, but those seeking a chance to clash in Ultra and Master League will finally have the option to compete in both unranked and 1x ranked open Ultra League and open Master League tournaments! Challenge your friends in each League to see if you can conquer all levels of PvP battles! Remember, standard Arena Rules still apply no matter which League you select. Open Ultra and Master League Tournaments are available to schedule on silph.gg today. Ranked tournaments must start on or after October 1st when the Season opens!
3. Practice Cups: A New Zero-Risk Tournament Type for Training!
Starting in Season 2, community leaders will be able to use the current (or upcoming) Cup's format in unranked tournaments. Use these Practice Cups to test teams, try out new strategies, and get a feel for the new meta without having to worry about impact to your rank! Practice Cups for new Cups will become available when the meta is announced and remain open until the Cup concludes.
4. Retro Cups: Revisit Past Favorites Any Time!
A new format of unranked tournaments will be available starting in September and throughout Season 2. "Retro Cups" will allow you to pick from previous Cup formats when hosting an unranked tournament in your community. All previous formats are available immediately, including Season 1 monthly Cups, Season 1 Regionals, and Season 1 Championships, and in the future Season 2 Cups will convert to Retro Cups once concluded. Retro Cups are now available to be scheduled on silph.gg!
5. Official Arena Discord: Join the Conversation!
The Silph Arena has its own new Discord server! Join us there to discuss strategies, share resources, rate teams, and collaborate with other Tournament Organizers from around the globe. Click here to join The Silph Arena server and stay up to date!
6. What to Look Forward To Next: Big News Coming Up
There are a ton of other new features, experiences, and updates that the Arena team will be sharing more about over the next month. In the coming days and weeks, expect to see:
The Season Conclusion (Stats & Mementos for everyone!)

Next Season's Roadmap & Schedule

Big updates to the Arena Rules, Ranking System improvements, etc

The October Cup Theme reveal

Major Upgrades to the Arena Gear Store

New resources and guides for beginners

And a lot more to come!
Stay tuned through September for more news about the upcoming Season. The Arena team is hard at work behind the scenes and we're hyped to share more soon, but suffice it to say we feel Season 2 will outshine our first Season in every dimension. Just make sure you don't get rusty in the off-season! October 1st will begin a Season of exciting new battlegrounds (starting off with one that's a bit…. spooky!) and as always, we await worthy competitors who can prove they're the very best.
See you on September 1st (as Season 1 officially becomes historical record) to celebrate the Season's conclusion and share some digital mementos!
– The Arena Directors – 
« More