« More
The Silph League Arena
Arena Update
Apr 24, 2019:

Leaderboards, Player Rank, Trophies: Arena v2.0 is Here!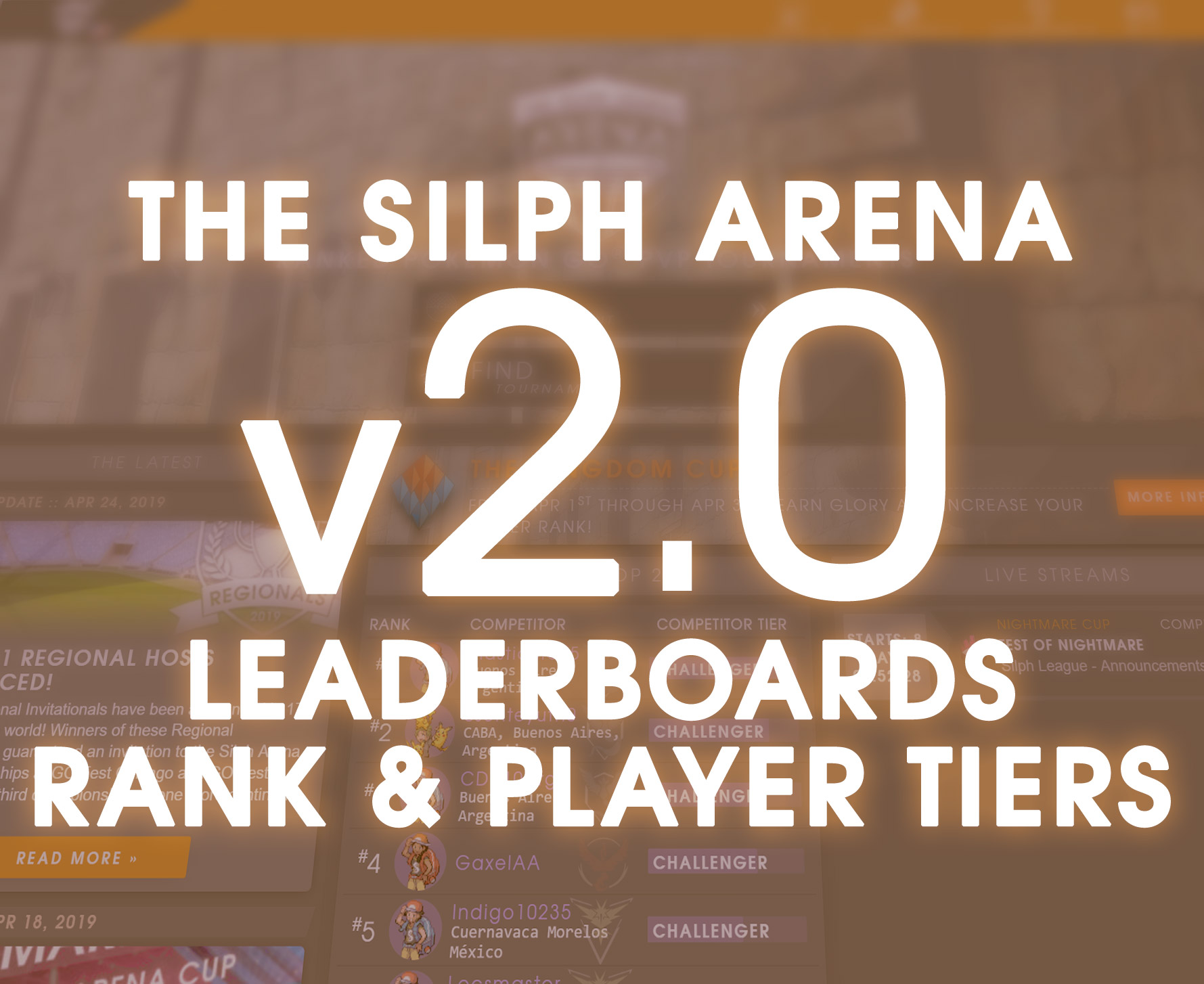 The Silph Arena entered public beta 15 weeks ago. Since then, nearly 10,000 PvP tournaments in over a thousand cities around the world have streamed through the Arena. A strong beginning for the Pokémon GO PvP scene!
Tonight we are thrilled to finally pull back the curtain on a major update to Silph.gg – a collection of new features and updates we're christening v2.0! Buckle in. Because this update brings some long-awaited features, powerful quality-of-life updates, and some new changes to how rank is accumulated in the Arena. First off, the fun stuff!
---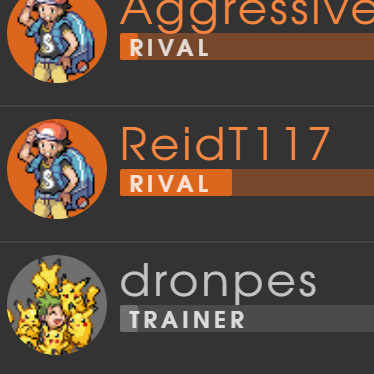 Player Tiers
As you compete in the Arena each Season, you begin as a Trainer-Tier competitor. Player Tiers reflect on Travelers Cards and around the Arena, and can be helpful in sizing up an opponent's talent and skill. As you progress in skill and win more than you lose, you will make progress towards becoming the next Player Tier: Rival. You can view a rough estimate of your progress towards the next Tier on your Travelers Card (sil.ph/username) via the small bar under your Arena Stats. Beyond Rival lay additional competitor Tiers, which become increasingly exclusive and prestigious!
At the end of each Season, the highest Player Tier you achieve will be recorded permanently in the Arena.
---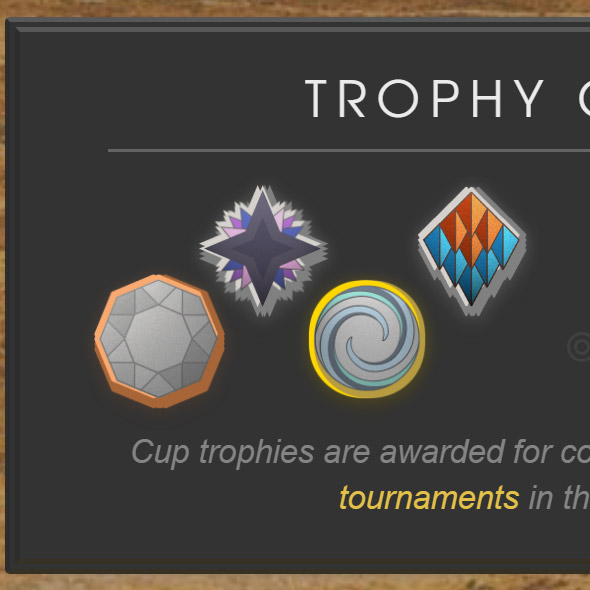 Cup Trophies
Everyone who competes in a Cup tournament will receive that Cup's Trophy Badge in their new Trophy Case!
These trophies are awarded with no borders to all who compete. But if you finish in the top half of a Cup tournament, you will earn a special Bronze-Tier Trophy (denoted by a special border around your Trophy Badge in your case). If you finish only one point less than the tournament winner, you'll earn a Silver-Tier Trophy. And if you earn or tie with the top win-count in a tournament, you will earn a Gold-Tier Trophy! (Very large tournament winners may receive even rarer trophy tiers beyond Gold, but these are exceptionally rare. You'll spot them in the cases of the top-ranked players in the world!)
---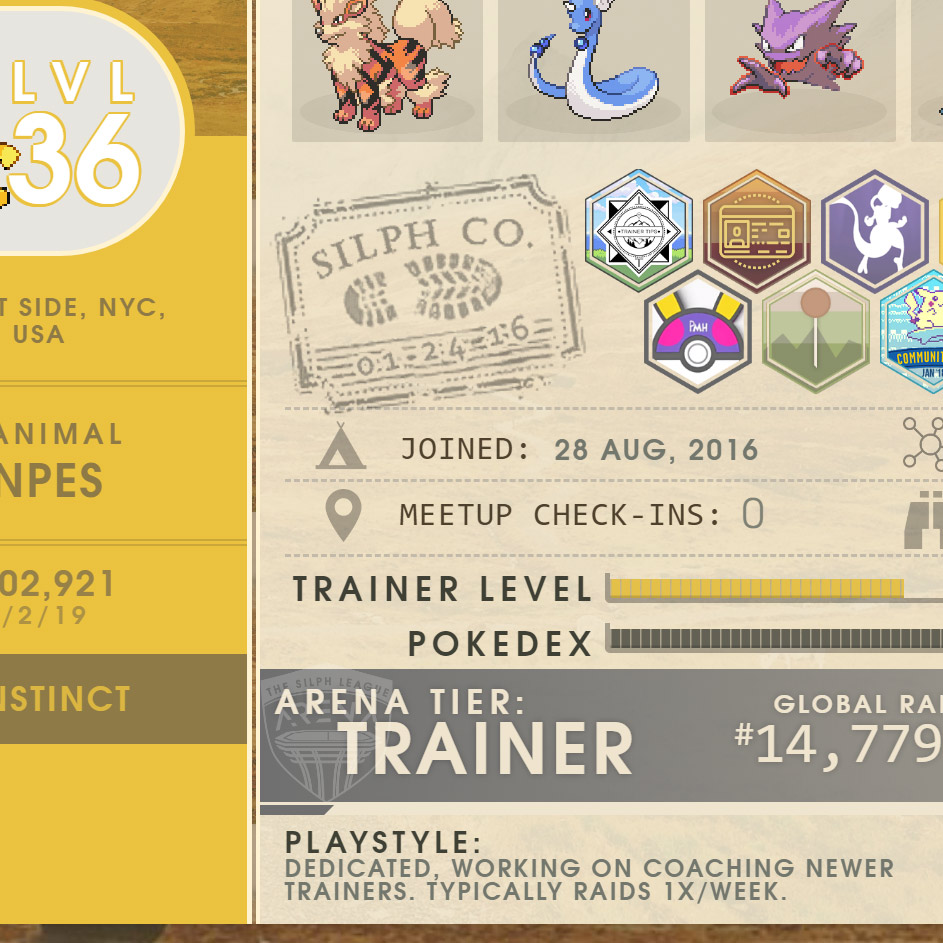 Player Rank
Your performance in ranked matches contributes not only to your Player Tier, but also to your personal rank itself in the Arena. You can view your ladder position at any time on your Travelers Card, along with your ranked wins, losses, and W/L rate.
We have also created a super handy resource that answers most questions about rank: Guide to Player Rank.
---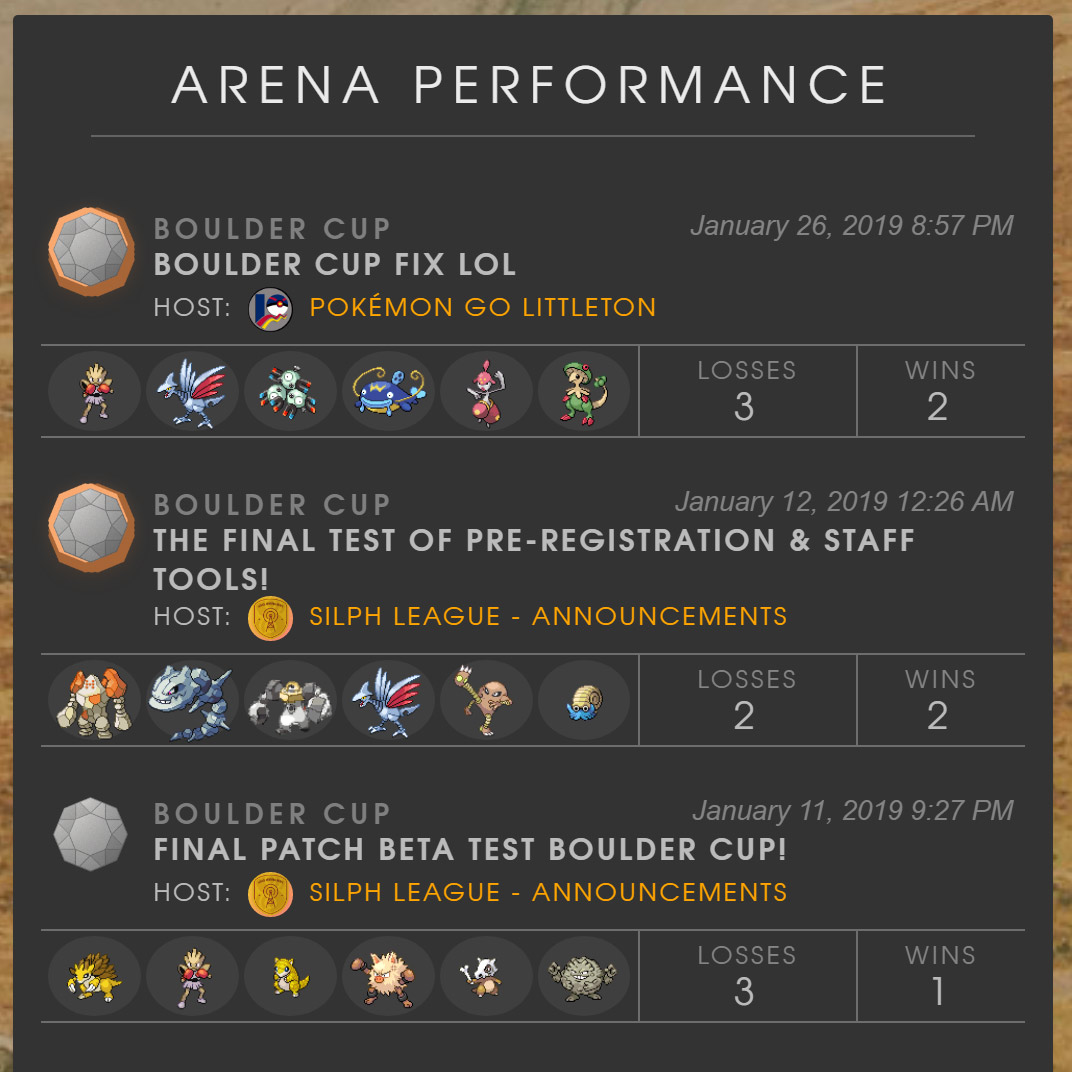 Tournament History
Below each Travelers Card you'll find a history of all ranked tournaments, including the teams used, wins, losses, and the Trophy Tier earned. (Your highest Trophy Tier earned during a Cup is the trophy you keep – even if it is not a 10x-weighted Cup.)
The Cup tournament that received 10x rank weight is even called out with a special highlight!
---
Rank: Leaderboards & Changes
Along with all these new personal features comes the long-awaited version 1.0 of the global leaderboard and community leaderboards! Find these in the site's top navigation and marvel at the world's strongest PvP competitors! Global rank is a factor of your consistency and the difficulty of the opponents you've conquered. Community-level leaderboard rank is a much simpler formula and may be subject to change in the future should we find a more fitting ranking mechanic.
Now, with leaderboards comes a few new capabilities, tools, and rank algorithm changes:
New 'Unranked Player' – Opting Out of Leaderboards
Players who so desire can now opt out of player rank (permanently) and become "unranked." That means they have no global rank, don't show on local/global leaderboards, and don't have Arena stats on their Travelers Card. They CAN win a tournament and receive trophies for their Cup Trophy Case. Winning or losing against an unranked player affects your rank the same as ranked opponents.
"Spoofers" must opt out of ranking and play unranked. Spoofers attempting to play ranked can be blacklisted from the Arena if sufficient evidence is submitted to the Arena. Community Leaders have the option to permit or bar spoofers from a tournament if they choose.
New 'Opt Out of 10x Rank Weight' for A Cup
A new option has been added during Cup registration that will permit competitors to opt out of 10x rank weight during that Cup's registration for those who prefer to weight a Cup later in the month. This option will grant standard (1x) rank weight to the Cup instead and cannot be undone or appealed to the Arena Team. But it will provide a way to compete in more Cup tournaments each month without missing out on potential rank weight.
Change to Rank Weight
After extensive simulations, it became apparent that the Arena's ranking algorithms were in need of a small adjustment. With this rollout, we are implementing a slightly different approach to rank weight:
Aside from your "weighted" (10x) Cup, up to 10 additional ranked tournaments can contribute to your player rank each month, but these decrease in rank weight from 1.0x to 0.0x, linearly
Note: The arena has spoken inconsistently at times as this system evolved regarding non-Cup ranked tournaments. This 'diminishing weight' system is NOT reflected in current player rankings live on silph.gg, but WILL be applied in the future and retroactively. (So yes, a small rank adjustment will occur in the future!) Fortunately, most Arena participants (even the world's top) have only played one Cup each month, so most will be entirely unaffected, even retroactively. But this black and white policy and weight multiplier formula provides some much needed clarity to the community so you can make informed decisions to increase your rank.
---
New Homepage!
We've also added several useful and more engaging elements to the silph.gg homepage. Soon you'll be able to watch livestreams of tournaments on-going around the world! This new field (Stream URL) is available to League tournament organizers in their 'Edit Tournament' page.
Also note the Top 20 leaderboard positions now prominently featured on the homepage. These are the fiercest competitors in the Arena – watch them closely!
And finally, we have a new content publishing tool (where this very article was authored) that will allow us to highlight more content from the community and more insights from the Arena team!
---
Parting Words
More patches and minor changes made it into v2.0, but we've run out of room! The Arena Team has been working round the clock to get all this into your hands. We hope these new additions to your Arena experience help you re-commit to proving to the world that you're the very best, like no one ever was.
We'll see you in the Arena!
– The Arena Directors –
« More