« More
The Silph League Arena
Arena Update
Oct 2, 2021:

How To Start Competing With The Silph Arena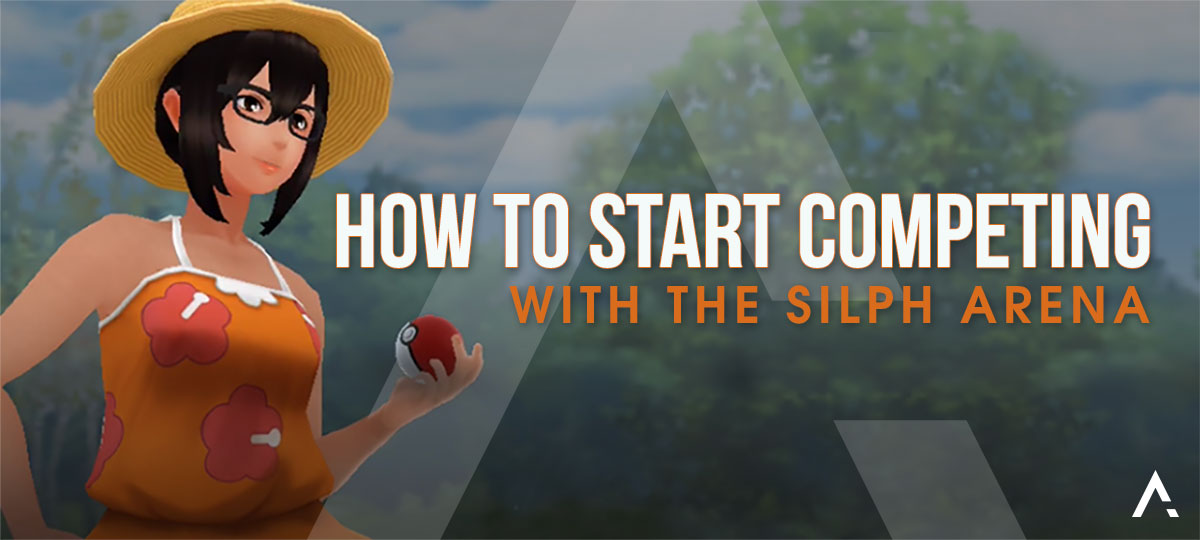 How does a Silph Arena tournament work?
Simple! Before the start of the tournament everyone nominates six Pokémon they'd like to use for the tournament, and then they are locked into using those six. When you find out who your first opponent is you are shown which six Pokémon they are using, and they are shown yours. You then play out a best of three match using your selections in a way that you think will work well against your opponents' team.
If you win, you will likely play someone in the next round who has also won. Likewise, if you lose, you're likely to have an opponent in round two who also lost round one. This pattern continues throughout the tournament where possible to try ensure you're always playing someone with a similar record to you.
FAQ's
Can I change my team of three once I've picked it vs an opponent? – Yes, so long as you're only using Pokémon from the six you've nominated.
Do I have to use all six of my Pokémon in every match? – No, if you think you have three that are really strong vs your opponent, you're welcome to use them every game.
Am I allowed to use simulations during a tournament? – No, you can prepare for a tournament using simulations, but once you can see what Pokémon are on your opponents team, you're not allowed to do simulations vs them. More on this in section 3.3 of the full rules.
Where do I find tournaments to join?
Head over to the tournament map by going to "Tournaments" on the main menu, and then "Local Tournament Map" to see what tournaments are going on with players in various locations around the world. Season 4 is starting on a remote basis, so you are able to join any tournament on this map for now.
Where is the tournament being organised and how can I join it?
Once you've chosen the tournament you want to play in and selected "Details", you will be directed to the tournament page. On this page, there is likely to be a link to a Discord group in the "Tournament Rules & Details" or "Information For Newcomers" section that you can follow to join the group for that tournament. Every Discord group works slightly differently, but there will always be people there to help you out.
Are there any rules?
In the "Tournament Rules & Details" section, you will be able to see a link to a page that describes what Pokémon you are and aren't allowed to use in the tournament. The vast majority of tournaments will be using the special rules for our monthly Silph Cups, which change every month in order to keep testing competitors' skill at using different Pokémon. You can click the link next to "Rules" to get loads of information about the rules of that specific tournament.
How long will my tournament take?
Tournaments can take anywhere between an hour and a month, so make sure you check the "Round Time Limit" in the "Tournament Rules & Details" section to ensure you have the time to complete the tournament. In multi-day tournaments, you and your opponent arrange a mutually good time to play, and play out your round (which is likely to take between ten and twenty minutes).
I want to compete. Now what?
Make sure you have an account with The Silph Arena, this is easy enough to set up – checkout our video on how to do this.
RSVP to the tournament so the organisers and other competitors know you want to take part. RSVP'ing is important because it helps the tournament grow in size, which in turn, helps attract more competitors.
Once you've read the rules and have decided on your six nominated Pokemon, you can click on the "Pre-Register My Team" button on the tournament page to enter your six. You can change this right up until the tournament starts.
Keep an eye on the Discord group, as the person organising the tournament will announce a "Check-In Code" for you to enter, this acts as a kind of password to make sure that everyone who enters the tournament is in the right place and communicates with one another.
Once the "Check-In Code" is announced, head to "Tournaments" on the main menu, and then "Check In At A Tournament" to enter your code and join the tournament.
Once you've done this, head back to Discord. It might seem like a lot, but once you've done it once or twice, it becomes second nature after a bit of rinse and repeat. If you're struggling to get started on Discord or our website, a good place to start is our Silph Arena Discord. You'll be able to get plenty of help there.
What do I do if lag messes up a game?
Firstly, we recommend finish the game you're playing, then tell your opponent you think lag made you lose that game. If they agree, you can play the game again following our rematch rules, if they disagree, you can raise a dispute to the organiser of the tournament. Please be aware that if you raise a dispute, you will need to show proof of the lag, so if you're going to get serious, make sure you record your games! We have a standard procedure for this – section 2.10 of our full rules.
How do I know if I'm doing well?
Once the tournament has concluded, our ranking system will update. You can view Global and National leaderboards, and even leaderboards localised to your Discord groups by going to "Leaderboards" at the main menu. Here you can track how well you're doing vs everyone else who takes part in Silph Arena, and click on other competitors to see their history in previous seasons of The Silph Arena.
I'm enjoying it, but I want to improve. Got any advice?
Absolutely! First of all, stick at it! Some of the competitors have an insanely high level of skill honed over almost three years of competitive play – you only need to check out the recent World Championships to see this in action. Keep playing, and build up layers of understanding about the game – start from the basics like type effectiveness, then learn strategies like safe swaps – you can practice these kind of things in GBL every day. Once you've got these concepts nailed down, start thinking about the differences between the Arena format and GBL, and how you can maximise on this by picking teams of six that work well together by understanding what Pokémon suit a given month's ruleset. There is plenty of help out there on Discord, Twitch, Reddit and YouTube.
What is a Faction?
You're deep down the rabbit hole now! A Faction is a team of competitors that battle together in a separate league, but often in addition too, the individual rankings. Check out our Factions homepage for information on this.
« More