« More
The Silph League Arena
Arena Update
Mar 10, 2020:

Toxic Cup Extension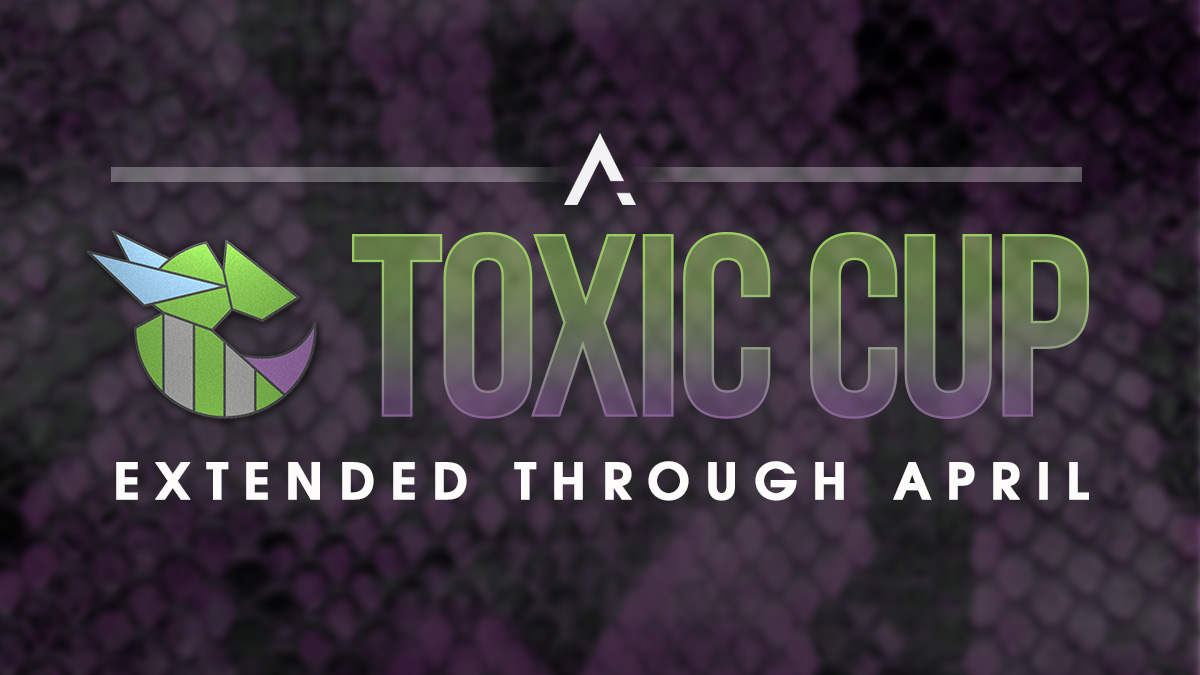 The Arena Team has been closely monitoring recent events surrounding the coronavirus and its development. The situation is evolving rapidly around the world and our main priority is ensuring the health and well-being of you: the Arena competitors and organizers. So today the Arena is announcing a few adjustments to the competitive Season schedule:
TOXIC CUP WILL BE EXTENDED THROUGH APRIL
Tournament Organizers worldwide may host Toxic Cups through April 30, 2020 (one extra month).
If a competitor has not yet weighted a Toxic Cup, they will be able to do so for any Toxic Cup tournament concluded by the end of April 30. The April Cup and the Regional Invitational tournaments will both still be independently eligible for weighted rank (10x) as usual – regardless of whether a Toxic Cup is held in March or April.
As all competitors now have 7 weeks to find and weight a Toxic Cup tournament, the Arena will not be taking requests to alter weighting for any past Toxic Cup tournaments. If you feel your circumstances are extenuating, shoot an email to team@silph.gg with details.
Make sure to follow local guidelines, practice safe habits, and be responsible when hosting or attending live tournament events. For further information on preventing illness and the spread of the virus, see https://www.cdc.gov/coronavirus/2019-ncov/about/prevention-treatment.html
REGIONAL INVITATIONAL DATES
The Arena Team will be working with Regional Invitational hosts on a case-by-case basis to provide support and accommodations as needed. For hosts who are concerned about health risks in their area, email team@silph.gg with details of your situation and a proposed date change. Note that no date changes can be accepted less than 3 weeks in advance of the proposed alternative as competitors must be given adequate time to plan and prepare.
If a Regional Invitational event date is changed all RSVP'd competitors to the event will be notified via Silph.gg notifications.
—-
We hope all competitors and organizers are proactive in doing their part to help curtail the spread of COVID-19. While we all love live tournament events, nothing is more important than the safety and health of our competitors and the greater community.
« More